An advanced range of Manhole Covers at the BIG 5
The Big 5 brings the entire portfolio of building materials, construction products, and solutions together with all under one roof. Manufacturers, suppliers, traders and service providers from various countries of the world would be showcasing thousands of advanced technologies and solutions over the four days of the event. Visitors of this grand event will be demonstrated and displayed about the latest product additions by Dutco Tennant LLC from Crescent Foundry Company Pvt Ltd.
Established in 1982, Crescent Foundry currently exports to over 50 countries and its products comply with ASTM, EN and Australian Standards. The company prioritizes creating an unrivaled customer experience through timely service, superior quality, and operational and manufacturing excellence.  They run four grey and ductile iron foundries as well as a steel fabrication shop with a combined capacity of 75,000 tons. They have incorporated a tooling center with Pro-Engineer, DelCan and CNC machines to be able to use 3D drawing directly to make patterns and this reduces their product development time. They continue their journey of growth, taking on new challenges and going beyond these, unswerving from their search for excellence and growth, at home and overseas.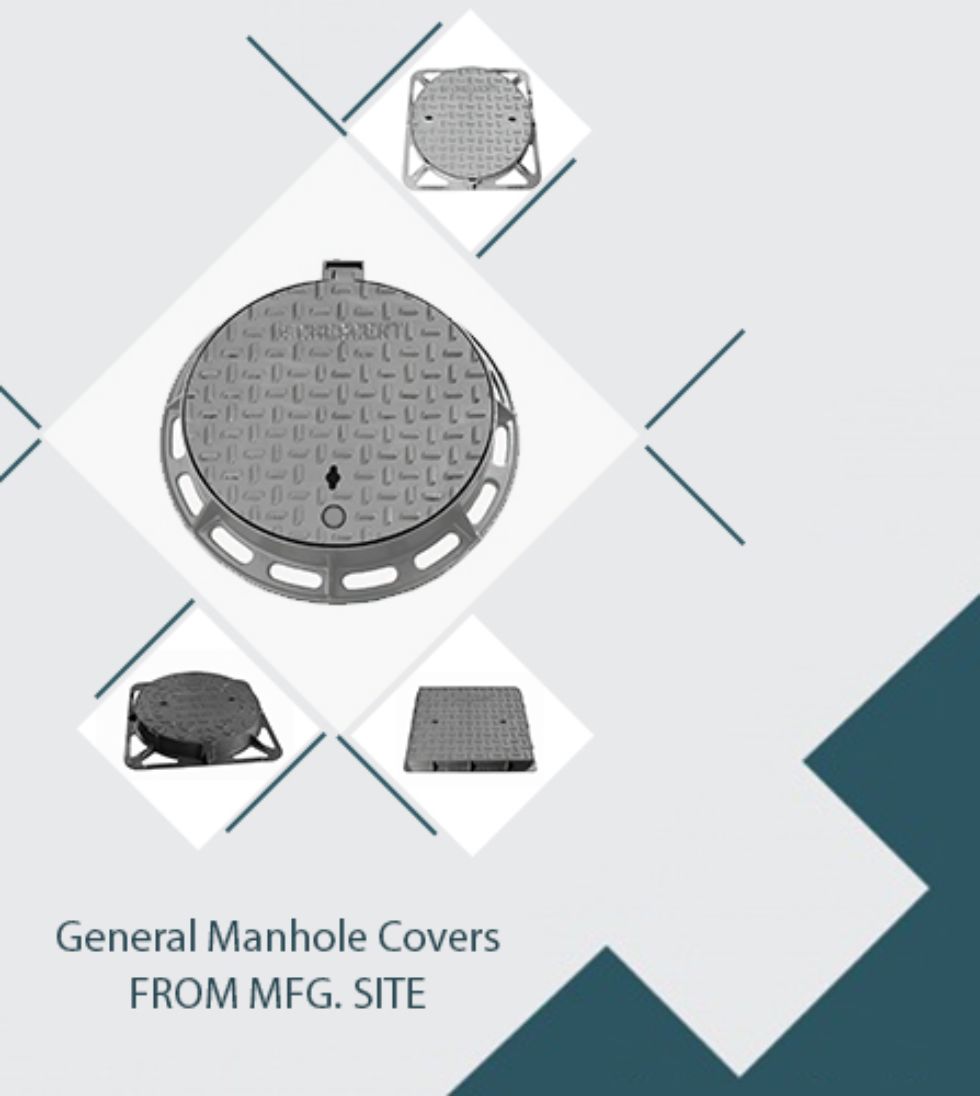 Get ready to witness the advancements in Manhole Covers from Crescent Foundry exclusively at our stall in The BIG 5.
Manhole Covers 
The removable plate that forms the lid over the opening of a manhole is known as a manhole cover. The opening is large enough for a person to pass through that is used as an access point for maintenance and other work on an underground utility vault or pipe. It is designed to prevent anyone or anything from falling in and also keeps out unauthorized persons and materials.
Material: Cast (Grey) Iron (GG 20, GG 25) and Ductile (SG) Iron (GGG 50).
Sizes: 300 mm X 300 mm (12" x 12") clear opening to 1000 mm X 1000 mm (48" X 48") clear opening.
Load Rating: A15, B125, C250, D400, E600 and F900
Painting: Black Bitumen, Epoxy and other paint as per the RAL No provided by customers.
Other Features: Hinging, Locking provision available, Leakproof and customized designed available.
Get a Quote