LATEST ACQUISITIONS FROM SOLIDOR AT BIG 5
The BIG 5, the grandest trade fair for the construction sector in the Middle East, concentrated on displaying the latest solutions and products which work towards the betterment of the construction sector. This year's edition of The BIG 5 is the platform for its visitors to review cutting edge solutions for Building Envelope & Special Construction, Building Interiors & Finishes, Construction Technologies & Building Automation, Construction Tools & Building Materials, MEP Services, and Offsite & Modular Construction. It works as the ideal platform for companies who are looking to make deals, build partnerships, review the latest technologies in these sectors, learning about current and future projects and market needs, and explore new project ventures and opportunities in the Middle East region. Being a trusted and prominent supplier of various industrial and engineering products and solutions in the Middle East region for more than 40 years, the company has always been a state of development to introduce solutions to eradicate the problems faced in the Maritime and Energy sectors. We will be unveiling a bunch of our recent products at this gala event.So what will be the new launches and prime focus for Dutco Tennant LLC at The BIG 5?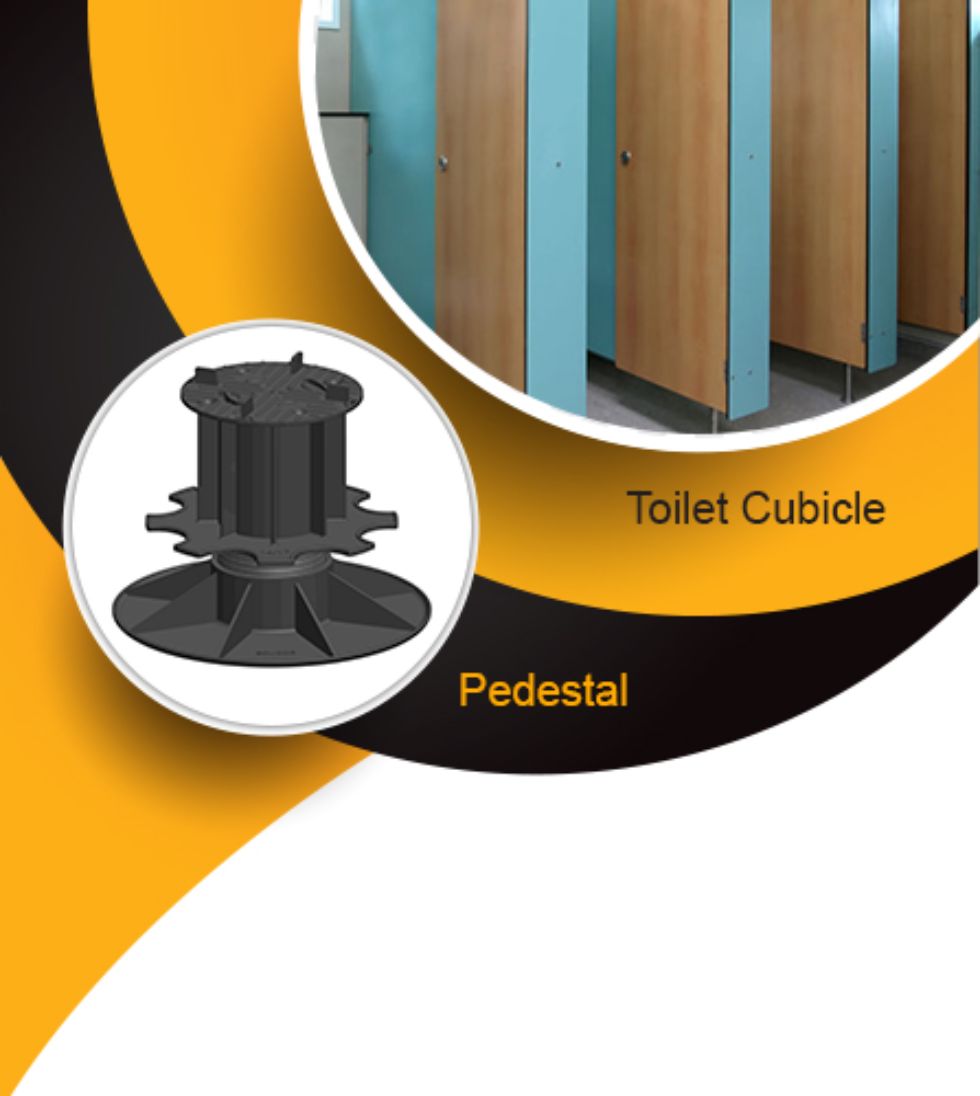 PEDESTALS
Solidor's Adjustable Pedestals comes with a height adjustment range of 1cm to 1m which provides additional support for decking and concrete tiles at terrace and landscape areas enables underneath services and elevated support for the system. They are used throughout for raising and leveling terraces, tiles, and metal grates. Supporting power and resistance to aging are optimally guaranteed. Dutco Tennant LLC will supply them exclusively in the Middle East from Solidor. Solidor has developed its foundation with a very clear vision and mission. Their mission is to always deliver high and consistent level of quality in products and services for all its customers. They look forward to achieve this objective by investing persistently in cutting edge machinery, research and development and by coming forward with solutions to meet all the current and future market needs.
Features
Very stable
High supporting power
Quick and easy to install
Modular system
Slope corrector
Underlay is easy to repair
DUTCO TOILET CUBICLE
Manufactured in strict conformance with international quality parameters, our toilet cubicles are duly tested before delivering to the market. Our cubicles are hygienic in nature and have adequate ventilation & drainage facilities. To fulfill the diverse needs of our customers, we offer this HPL toilet Cubicle in various colors and specifications.
Get a Quote