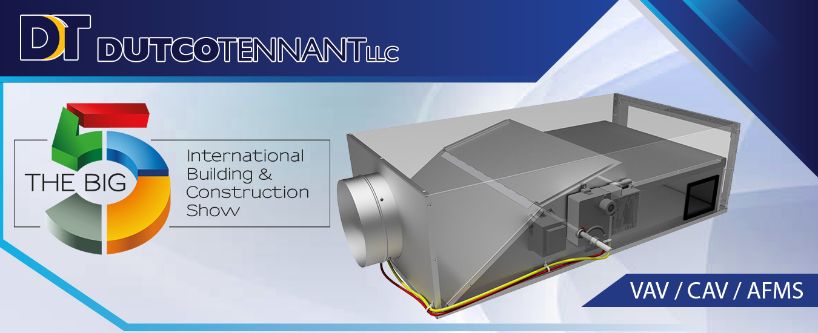 DUTCO TENNANT LLC'S NEWEST ADDITIONS FOR HVAC DIVISION
The biggest trade fair dedicated towards the construction sector in the Middle East, The BIG 5, focuses on displaying the newest solutions and products which will drive towards the betterment of the construction sector. This year's edition of The BIG 5 is the perfect platform for all of its visitors to explore the state-of-the-art solutions for Building Envelope & Special Construction, Building Interiors & Finishes, Construction Technologies & Building Automation, Construction Tools & Building Materials, MEP Services, and Offsite & Modular Construction. This trade fair is the pathway for companies to make deals, build partnerships, review the latest technologies in these sectors, learning about current and future projects and market needs, and explore new project ventures and opportunities in the Middle East region. Being a trusted and prominent supplier of various industrial and engineering products and solutions in the Middle East and GCC region, Dutco Tennant LLC has always been trying to bring out solutions to eradicate the problems faced in the MEP Supplies sectors. We look forward to introducing our latest range of exemplary products live at this Gala event over the four days.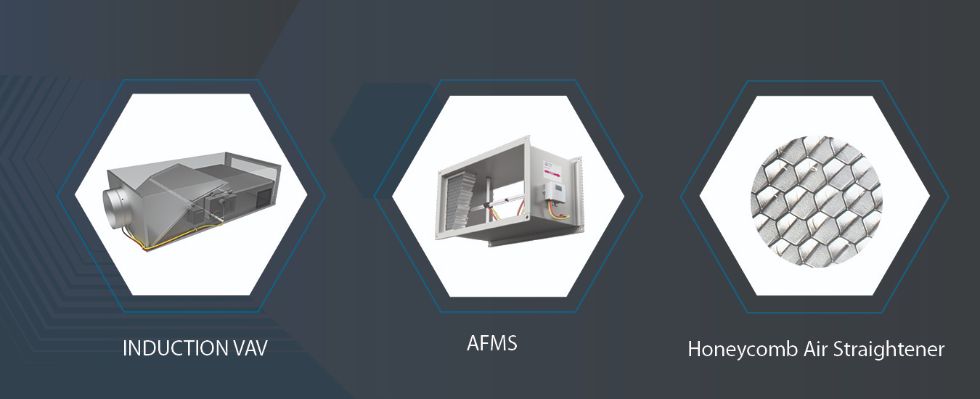 Have a look at the newest product launches that will be formally announced for the public and displayed at The BIG 5.
VAV / CAV / AFMS
VAV systems are now proven to be very energy efficient in providing an optimal indoor climate. The latest standards and requirements for energy efficiency and human thermal comfort make it more and more challenging to design new HVAC systems that complied with these standards. Energy savings can be achieved by reducing primary air volumes to a minimum during reduced load conditions. Induction VAV is the best solution to maintain proper air circulation and comfort levels, reducing the primary treated air to the very minimum. The room air will be induced without the use of an additional fan.
CAV or Constant Air Volume systems are the classic solutions to meet HVAC needs. It is really simple and has become very popular. It's basic concept is to use a constant supply air volume through the distribution system while heating or cooling air to meet the spaces needs. Mainly there are 3 different types of CAV systems available which are single duct, reheat, and mixed asir.
The basic function of airflow control like constant air volume, static pressure, supply/return balancing etc, are very simple and straightforward in theory. The practical application of these functions, however, is quite difficult due to small magnitudes of the measuring signals.
Get a Quote