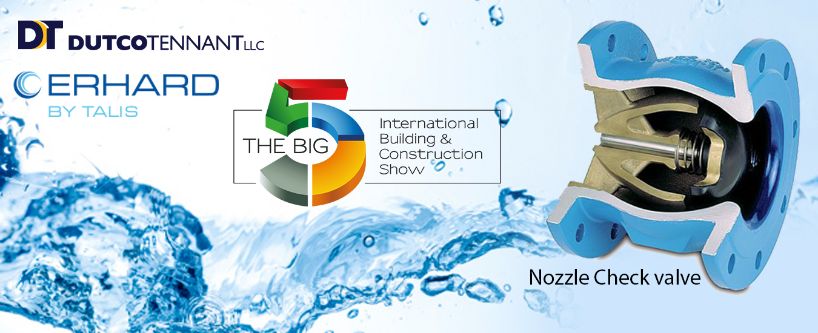 LAUNCHING THE INNOVATIVE RANGE OF NOZZLE CHECK VALVES FROM ERHARD AT BIG 5
The BIG 5, being the largest and most important specialized exhibition in the region commits itself to pursue sustainable development and accelerating the transition towards the betterment of the Construction sector. It has been growing every year, attracting more sponsors, partners, experts, and government organizations. It provides a forum for all attendees to learn more about the latest innovations, technologies, and advances in research, regulatory information and other developments for the Construction project departments. Dutco Tennant LLC wants to introduce their recent product additions into their inventory for the MEP Supplies division from Erhard.
With an impressive experiencing dating back over 140 years, ERHARD is one of the most important manufacturers of water valves in the world. They supply valves for all sectors of the water supply industry in all size ranges, from domestic service lines valves to valves for power plants. They also have a broad product portfolio in the sewage sector as well as of valves for large-scale industrial installations. In the field of valves, they offer complete solutions to problems, including technical calculation of the pipelines, combined with great specialist competence and many years of experience in valve construction.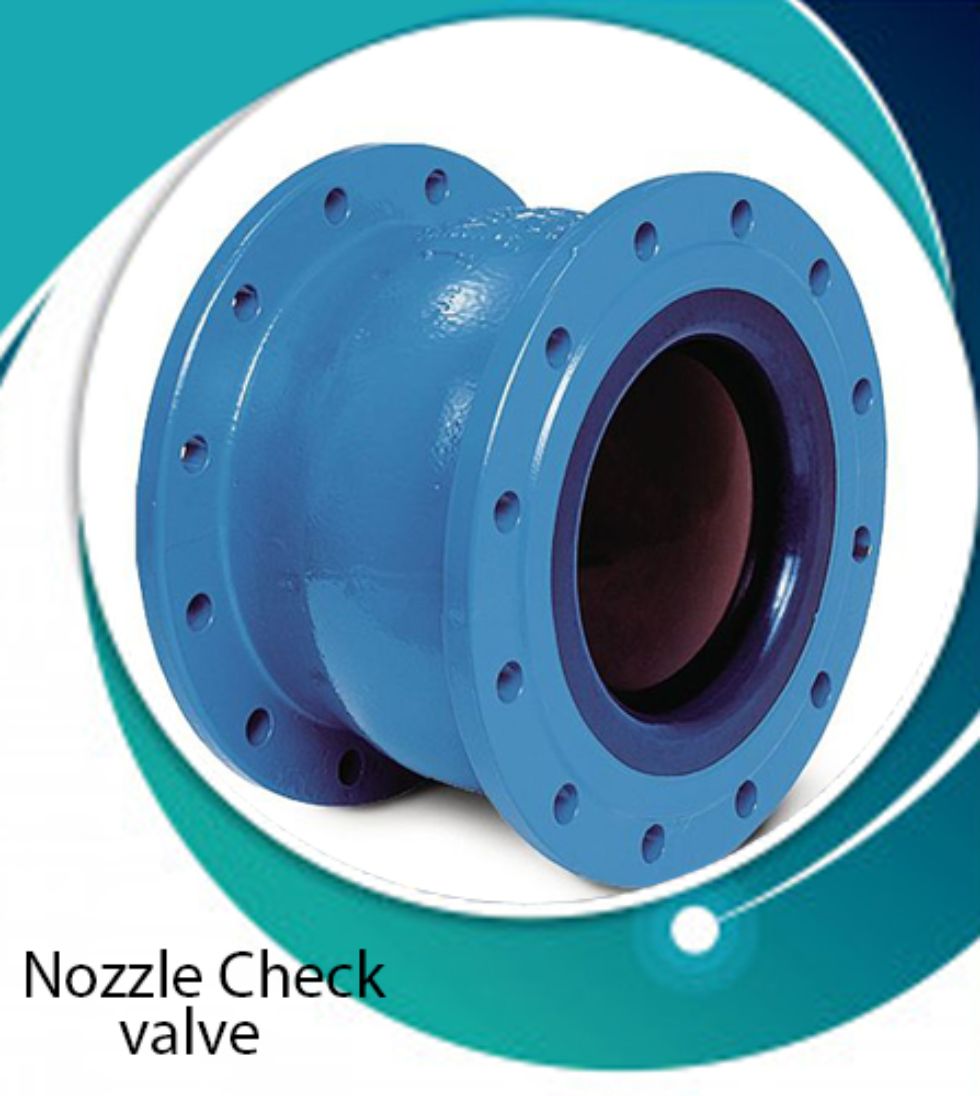 At The BIG 5, they will be demonstrating the visitors of our stall about their newest additions for Nozzle Check Valves.
Nozzle Check Valves
Check Valves in a piping system is essential for the protection of the equipment and prevent it from damage caused by backflow. Nozzle Check Valves are specifically designed for scenarios where a fluid gas or slurry is pumped in low pressure or otherwise intermittent flow. They are meant particularly to close quickly and quietly during low pressure and no-flow periods and can be used to reliably prevent the liquid, gas, or slurry from flowing in the reverse direction which can damage mechanical equipment and cause destructive events such as water hammer. Due to the design, universally usable and particularly effective non-return valves for raw and potable water as well as cleaned sewage.
Features
Minimum pressure loss through optimized flow cross-sections
Flow-optimized valve disc and valve sealing ring
Optimum hydraulics with a short closing path to minimize water surge
Wide area of application due to a compact form, any possible assembly position, and adjustable spring strength.
Get a Quote