GET INTRODUCED WITH PICV AND FCU KITS PETTINAROLI AT THE BIG 5 DUBAI
The Big 5 brings the entire portfolio of building materials, construction products, and solutions together with all under one roof. Manufacturers, suppliers, traders and service providers from various countries of the world would be showcasing thousand of advanced technologies and solutions over the four days of the event. Visitors of this grand event will be demonstrated and displayed about the latest product additions by Dutco Tennant LLC from Pettinaroli.
Pettinaroli is a well-known company for manufacturing various types of plumbing products. The company undertook a progressive internationalization in order to reinforce its position on foreign markets as a result of which the company grew to be a group of nine companies. Among them, two are manufacturing units sited in Italy while the others take care of logistics and distribution in their respective markets. The company focuses it's corporate strategic vision more and more on R&D in various businesses like heating, conditioning, sanitary and renewable energies. With their 70 years of experience, the group had gradually gained fame among the customers for its impeccable products which offers optimum performance at each step.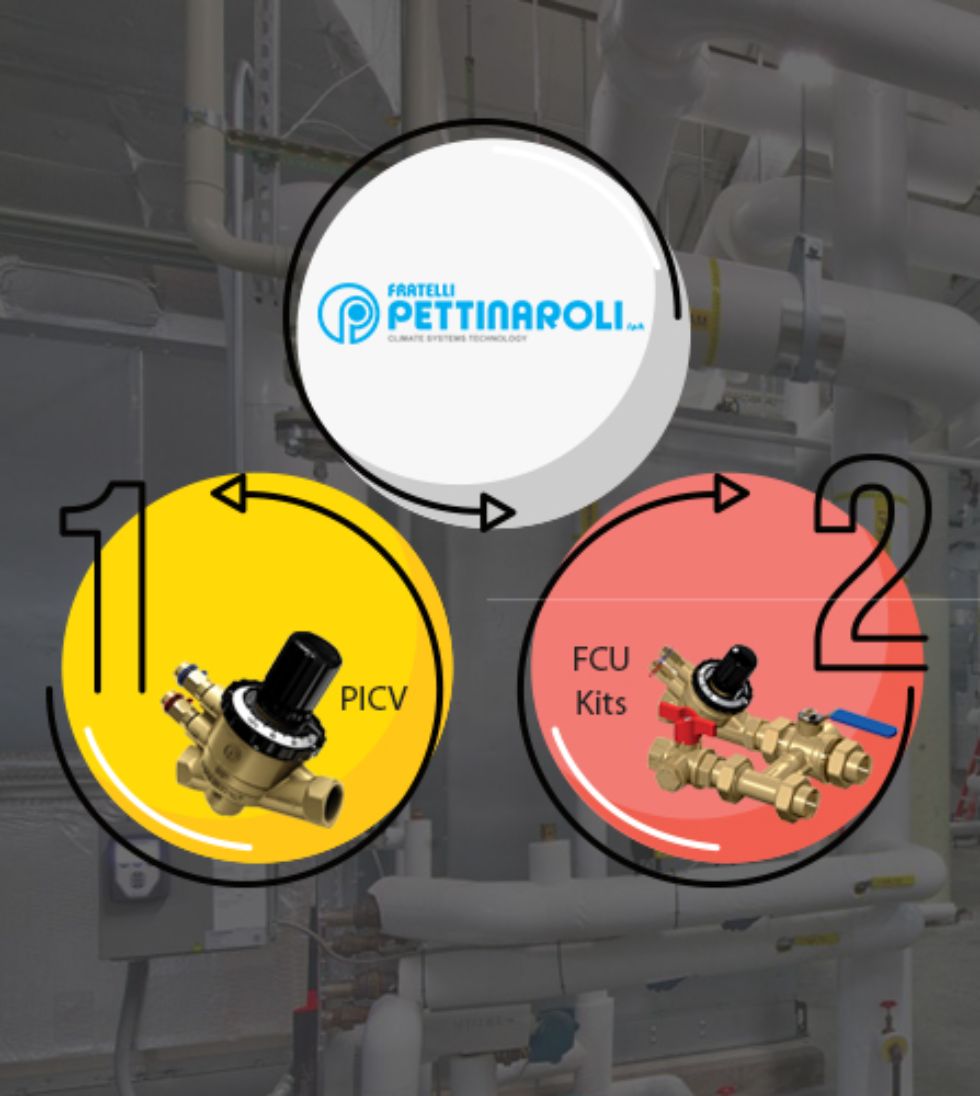 The visitors will be exhibited with the PICV and FCU Kits from Pettinaroli at our stall in BIG 5
PICV (Pressure Independent Control Valve)
The multi-functional valve PICV combines the operation of 3 different valves in one convenient and compact unit. The PICV acts as a differential pressure control valve, a regulating valve and s 2-port control valve. The use of these valves in a commercial heating or cooling system allows comfort levels to be optimized at least cost, reducing ongoing energy consumption and improving the efficiency of the system. It also offers significant cost and installation benefits.
FCU Kits
Flushing bypass with pressure independent control valve and Filterball shut off valve with an integrated strainer. The kit includes a pressure independent control valve to maintain design flow rates and provide modulating temperature control, also included in the assembly is isolation valves on both flow and return. The flow valve is typically a combined isolation valve and strainer, the return valve is either incorporated in the fixed by-pass or a separate valve on the adjustable center flushing by-pass. A flushing by-pass and blowdown valve are offered so that the valve set and connected terminal unit may be flushed out of the circuit and subsequently forward flushed.
Feature –
Pressure rating = PN25 (PN16 with flexible hoses)
Flow rate range = 15 – 3000 l/h dependent on valve selection
Working temperature range = 0 - 100° C
Working differential pressure range = 25 – 600kPa minimum depends on valve and setting
Flow control accuracy (linearity and hysteresis) = ±10% across working DP range at 100% flow
Control valve characteristic = Equal percentage
Get a Quote