DUTCO TENNANT AND TARKETT BRINGS INNOVATION IN CARPET FLOORING AT THE BIG 5
The BIG 5 Dubai has established itself as the largest and most important specialized exhibition in the region for the construction sector. It has become a major global event and a key platform that brings together exhibitors, visitors, experts, specialists, decision-makers, and investors in these vital sectors. It is the ideal opportunity to use as great investment opportunities as well as meet with experts and decision-makers from all over the world. In this grand event, Dutco Tennant LLC will be showcasing the innovative range of Carpet Flooring from Tarkett at this event.
Tarkett offers with commitment, the ultimate customer experience, designing flooring and sports surfaces solutions for the well-being of people and respecting the environment. Serving a wide range of segments with a breadth of products, we are dedicated to delivering excellence and generating value in innovation and sustainable ways. With a team of 12,500 employees, 24 research laboratories, 4 design centers, 7 recycling centers, 1 research, and innovation center, 34 industrial sites have gradually achieved the trusted position of a valuable player in the market. For 130 years, innovation, dedication to excellence, and a long-lasting commitment to sustainability have made Tarkett a global leader in cutting-edge flooring solutions, and sports surfaces for all market segments.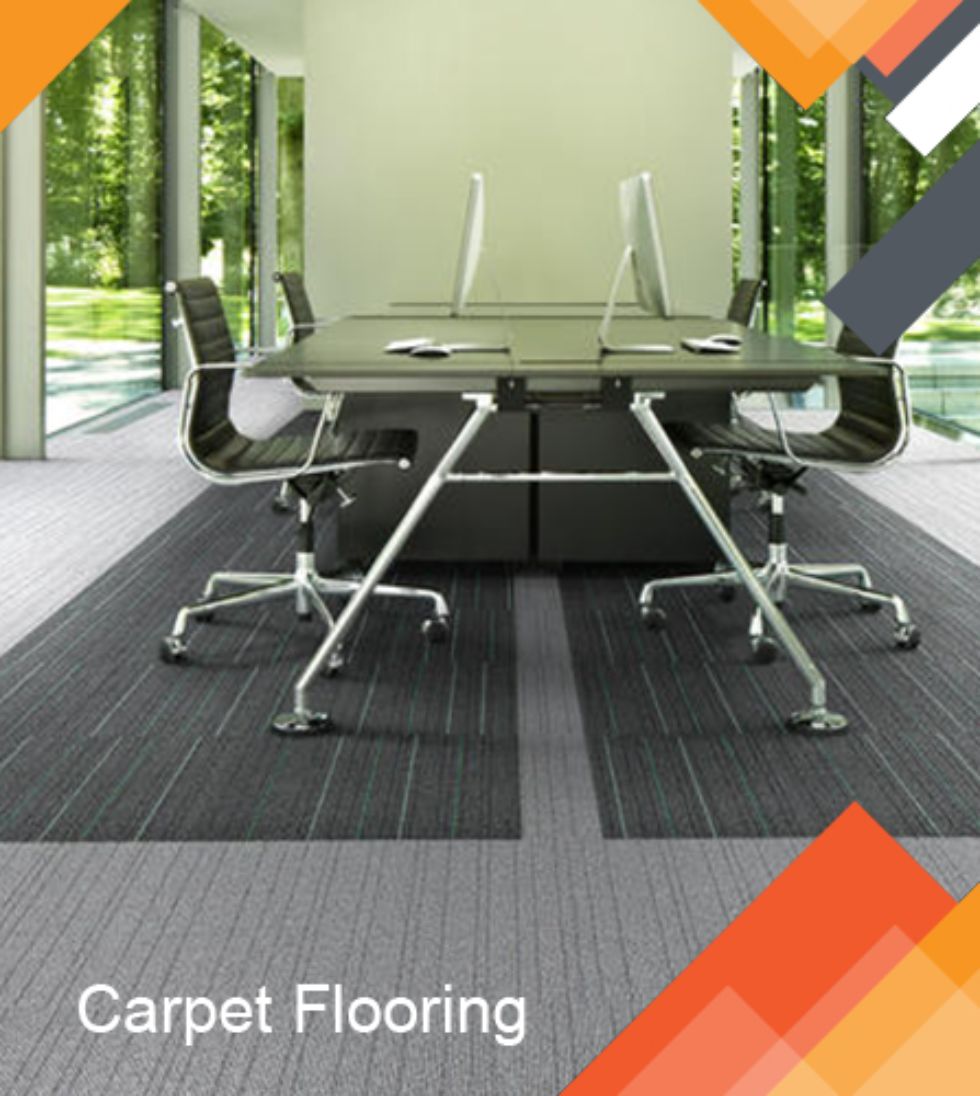 Inviting you all to come visit our stall at The BIG 5 Dubai, where they will be demonstrating about Carpet Flooring.
Carpet Tiles
Carpet tiles are basically carpets that come in the form of tiles instead of broadloom rolls. Broadloom rolls often require extra tools and professional installation but carpet tiles are completely opposite. Just simply peel and stick, glue, tape, or lock your carpet tiles down and you're ready to go. Carpet tiles are not completely new in commercial spaces but slowly they are finding their way into residential areas as well. Tarkett's brand DESSO is a leader with more than 85 years of experience in manufacturing high-quality carpet tiles. Through their innovative strategy, driven by the three pillars of Creativity, Functionality, and Cradle to Cradle design they aim to deliver products with help to maximize people's health and wellbeing. With inventive patterns and an extensive offering of fresh color palettes, these carpet tiles work beautifully together with other Tarkett products, to create stunning and practical concepts for every space within a building.
Get a Quote