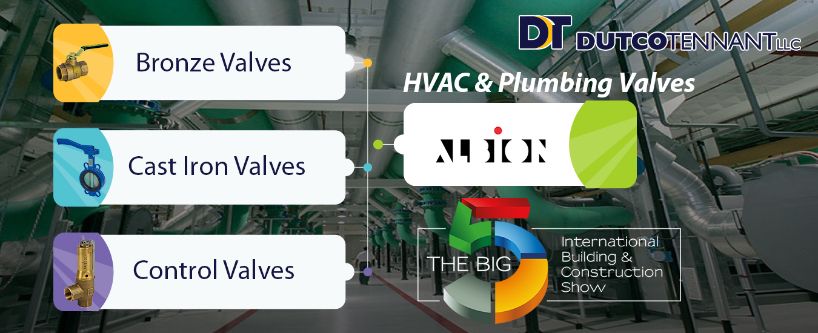 A SNEAK PEEK INTO THE PRODUCTS FROM ALBION WHICH IS SLATED TO BE EXHIBITED AT OUR STALL
The Big 5 Dubai is termed as the largest trade fair for construction. It is an amazing event held over four days to meet both the international and local building and civil engineering professionals. It covers the full construction cycle and gives the visitors all-in access to the region's top buyers and distributors. Dutco Tennant LLC wants to showcase its trending products for the MEP Supplies section from ALBION at this gala event.
Albion benefits from the knowledge and expertise which comes with over three decades of expertise in the industrial heating and valve market. Albion is now an established brand with a growing reputation for quality and reliability and the brand provides its customers with a trusted alternative to premium-priced products and a margin opportunity that is one of the most attractive in the market. They are committed to setting the highest standards in all areas of their business. They provide serious attention to quality and have a product development team that searches far and wide for products that meet their existing standards. With Albion, it is guaranteed that their products are all manufactured to deliver optimum performance and have been accredited with necessary approvals.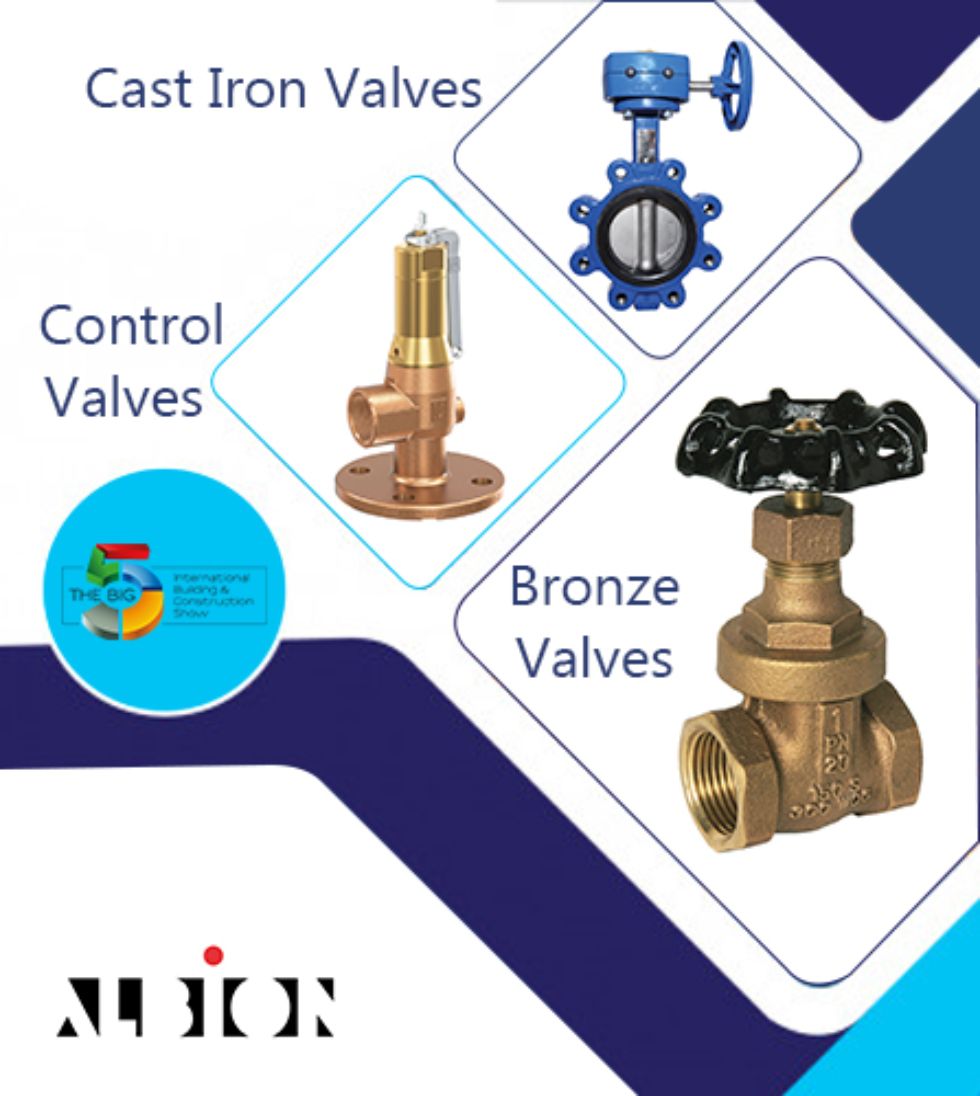 At the BIG 5 Dubai, Albion will be displaying their most demanded products at our stall.
Bronze Valves 
Bronze is one of the original metal alloys. Using copper and tin, metal workers developed a material that was both strong and malleable, meaning it would not crack as easily as something like iron. Benefits of bronze valves are –
Relatively Inexpensive
Better Corrosion/Rust Resistance than Cast Iron
Extremely Ductile
Cast iron Valves 
Cast iron is a type of metal that has been in use for hundreds of years. It is an alloy made from 96%-98% iron, 2%-4% carbon, and small amounts of silicone and has an impressive temperature tolerance, with some cast iron capable of handling temperatures over  1150 C.  Cast Iron is strong and will usually not have any damage when going through intense vibrations. It is the most economical option which makes it a great alternative for people on a budget.
Control Valves 
Pressure control valves are available virtually in every hydraulic system and they assist in a variety of functions, from keeping system pressure safely below a desired upper limit to maintaining a set pressure in part of a circuit. They have a few types which are a relief, reducing, sequence, counterbalance, and unloading.
Get a Quote