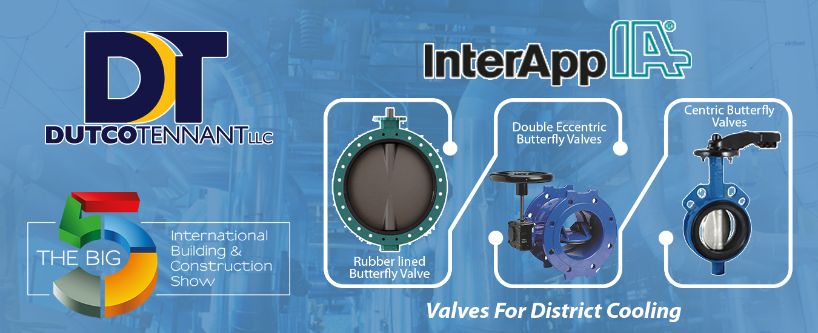 INTERAPP AND DUTCO TENNANT TOGETHER SHOWCASES THE FUTURE OF BUTTERFLY VALVES
The BIG 5 Dubai has established itself as the largest and most important specialized exhibition in the region for the construction sector. It has become a major global event and a key platform that brings together exhibitors, visitors, experts, specialists, decision-makers, and investors in these vital sectors. It is the ideal opportunity to use as great investment opportunities as well as meet with experts and decision-makers from all over the world. In this grand event, Dutco Tennant LLC will be showcasing the Butterfly Valves for District Cooling Plants from Interapp at this event.
Since the inclusion of InterApp into the international AVK Group, they have been offering a product and solution portfolio for industrial and municipal sectors which is among the most comprehensive in the world. With the expertise of an international firm behind them, InterApp's customers profit from seamlessly integrated solutions from a single source. Valves and regulating devices from InterApp play a decisive role when it comes to transporting and regulating liquids, gases, and solids as safely as possible. Their years of experience enable them to act as an international solutions provider for the most demanding applications and projects. Their quality metal and plastic valves and accessories are relied on by the engineers, procurement and project managers in the processing industry, HVAC and the municipal sector.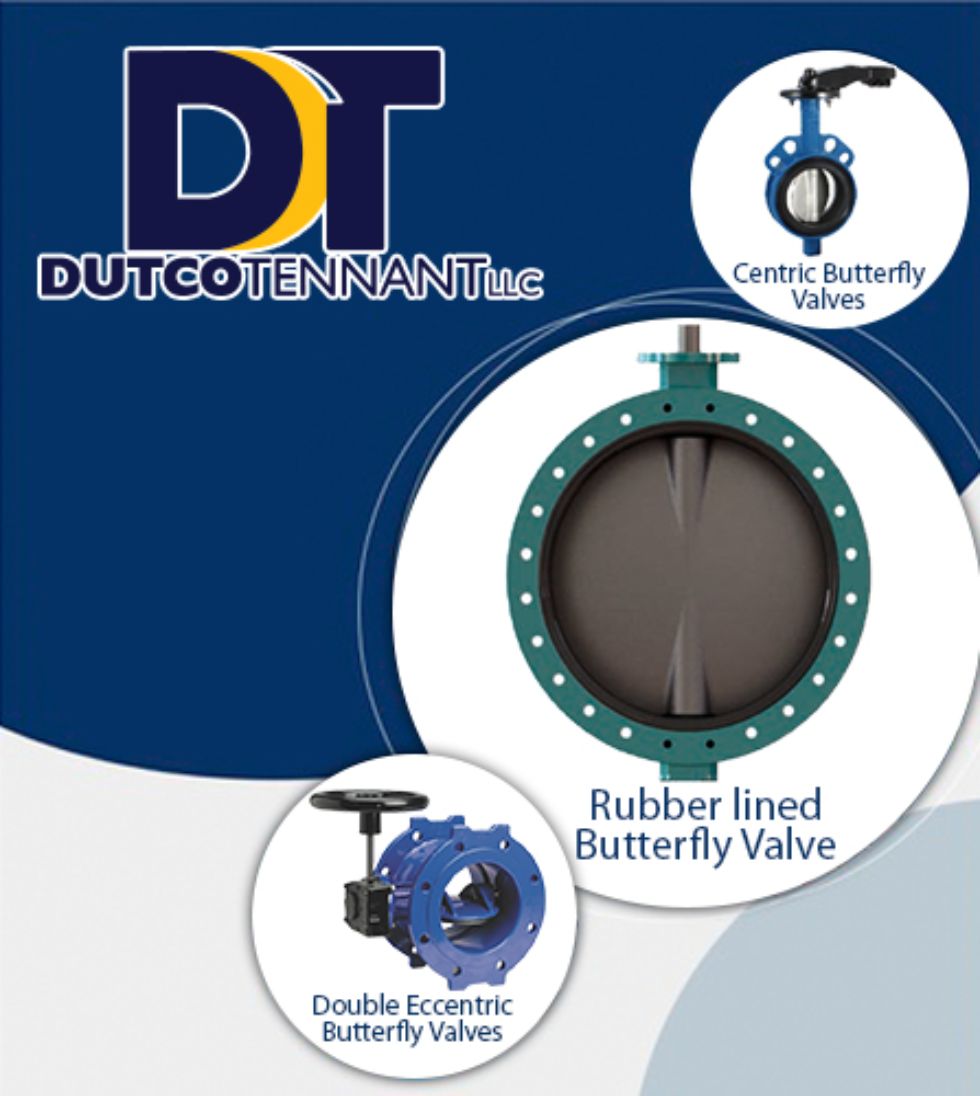 Rubber Lined Butterfly Valve
The Desponia range of centric butterfly valve comes with an elastomeric liner and is available as wafer, lug or U-section type. It is built to last long and suitable for use in highly demanding environments up to 16 bars. It can be supplied with a cast iron or ductile iron body. The resistant body, the multiple disc combinations and the robust liner is available in many different materials and make this a multi-purpose, modular and state-of-the-art valve with outstanding durability and resistant.
Double Eccentric Butterfly Valves Resilient Seated
These double eccentric butterfly valves are designed with tilted and fixated discs for extended service life and easy operation. The disc seal is made with EPDM rubber which features an excellent compression set and thus the ability to regain its original shape. The epoxy coating and the corrosion protected shaft end zones ensure high durability. The valves are suitable for bi-directional applications.
Centric butterfly valve with loose liner
AVK's range of loose liner butterfly valves comprises of the wafer, lug, and U-section butterfly valves with a wide selection of disc and liner materials. The liner which is replaceable has a very robust construction. Its convex form and integrated lip sealings in the shaft passage ensures a tight connection with the shaft. The special shape ensures a grip on the body preventing any relative liner displacement during operation. The integrated gaskets offer easy installation among the flanges.
Get a Quote