Ipec and Dutco brings the most efficient Odour Control Units to the Middle East
WETEX is an important global platform to review the latest technologies related to water, energy, environment, and resource management. It hosts a large number of experts, specialists, solution providers, investors, decision-makers, and consumers from both the government and private sectors. Participants hail this event as the ideal platform for presenting and discussing the most important topics and latest developments in water, energy, environmental management, sustainable development, electricity and water conservation technologies, and renewable energy. Dutco Tennant LLC in collaboration with IPEC will showcase the latest technologies for the Waste Water sector in this event.
The privately-owned Belgian Company, IPEC specializes in providing solutions for odour control and air purification. They have gained their popularity for constructing odour control equipment based on different techniques like activated carbon, chemical scrubbing, biotrickling filter, etc. They have realized more than 500 treatment plants in the Middle East. Currently, they offer a range of odour control systems from basic activated carbon systems up to large fully automated PLC-controlled multistage air treatment plants. IPEC's goal is to work with client to identify the cost-effective custom-designed solutions that meet the needs of the client.
At our stall this year, visitors will be introduced with the Activated Carbon - Odour Control Units from IPEC.
Odour Control Units
Odour Control Units are used to remove odours that are present in the foul air of sewage applications or industrial applications. Activated carbon is used to remove foul smell and the carbon can be washed periodically to maintain its properties. For the removal of H2S, catalytic carbon is selected: WRC-P5-OF. IPEC carbon brand is a water regenerable activated carbon which has enhanced catalytic properties.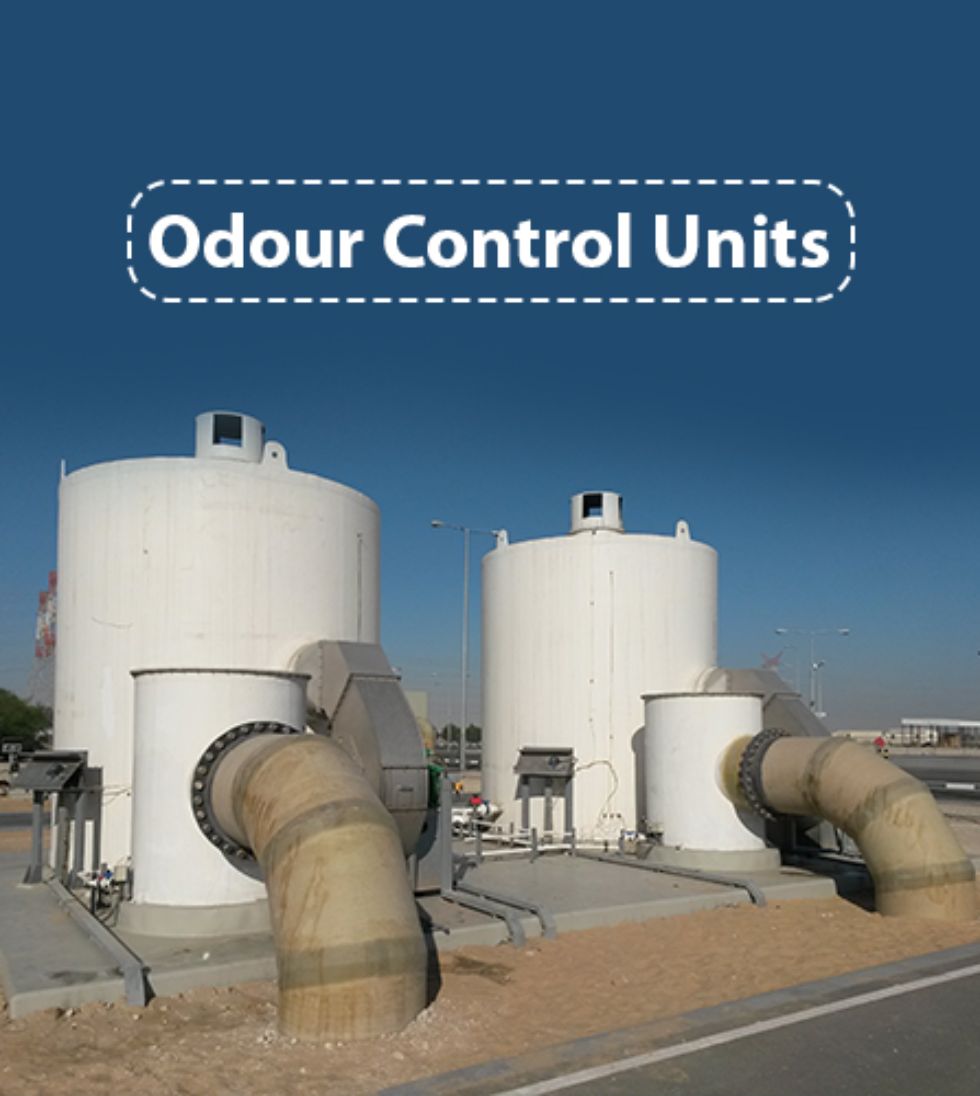 In the presence of Oxygen, the carbon oxidizes H2S to H2S04. After saturation, the carbon can be washed with water to regain the conversation capacity. This carbon is commonly used in the Middle East market. IPEC provides activated carbon systems with an in situ regeneration system so that carbon doesn't need to be taken out for regeneration. The system can be provided with prefilter, demister or other pre-treatment techniques.
Get a Quote