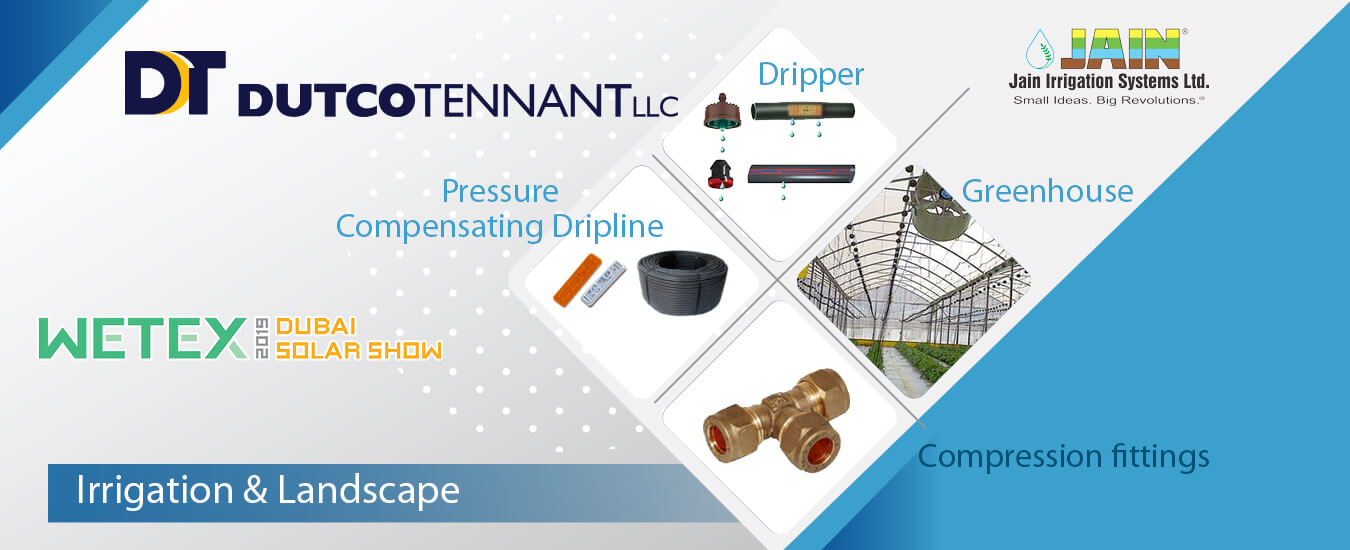 Launching the latest additions from Jain dedicated towards the betterment of the Irrigation sector
WETEX is the ideal opportunity for overseas companies to make the right contacts and be a part of infrastructure projects initiated by DEWA, the country's largest public-sector company. Participants hail this event as the ideal platform for presenting and discussing the most important topics and latest developments in water, energy, environmental management, sustainable development, electricity and water conservation technologies, and renewable energy. Dutco Tennant LLC in collaboration with Jain Irrigations and Systems Ltd. will showcase the latest technologies for the Irrigation and Landscaping sector in this event.
With a turnover of over one billion dollars, Jain Irrigation Systems Ltd is a diversified entity with a global presence of over 33 manufacturing bases spread over four continents. Their products are supplied to more than 126 countries with able assistance from 11,000+ dealers and distributors worldwide. Currently, their reach is over 8.5 million farmers. Being the second-largest Mirco-Irrigation company in the world, they manufacture a full range of precision-irrigation products. They provide services from the soil survey, engineering design to agronomic support. They are also known for undertaking turnkey projects for agricultural and irrigation development with a holistic & integrated approach. They have huge team of over 1500 Agri and irrigation scientists, engineers, and technicians who are engaged in offering services for complete or partial project planning and implementation e.g Watershed Development through Wasteland Transformation, including crop agronomy, protected cultivation, etc.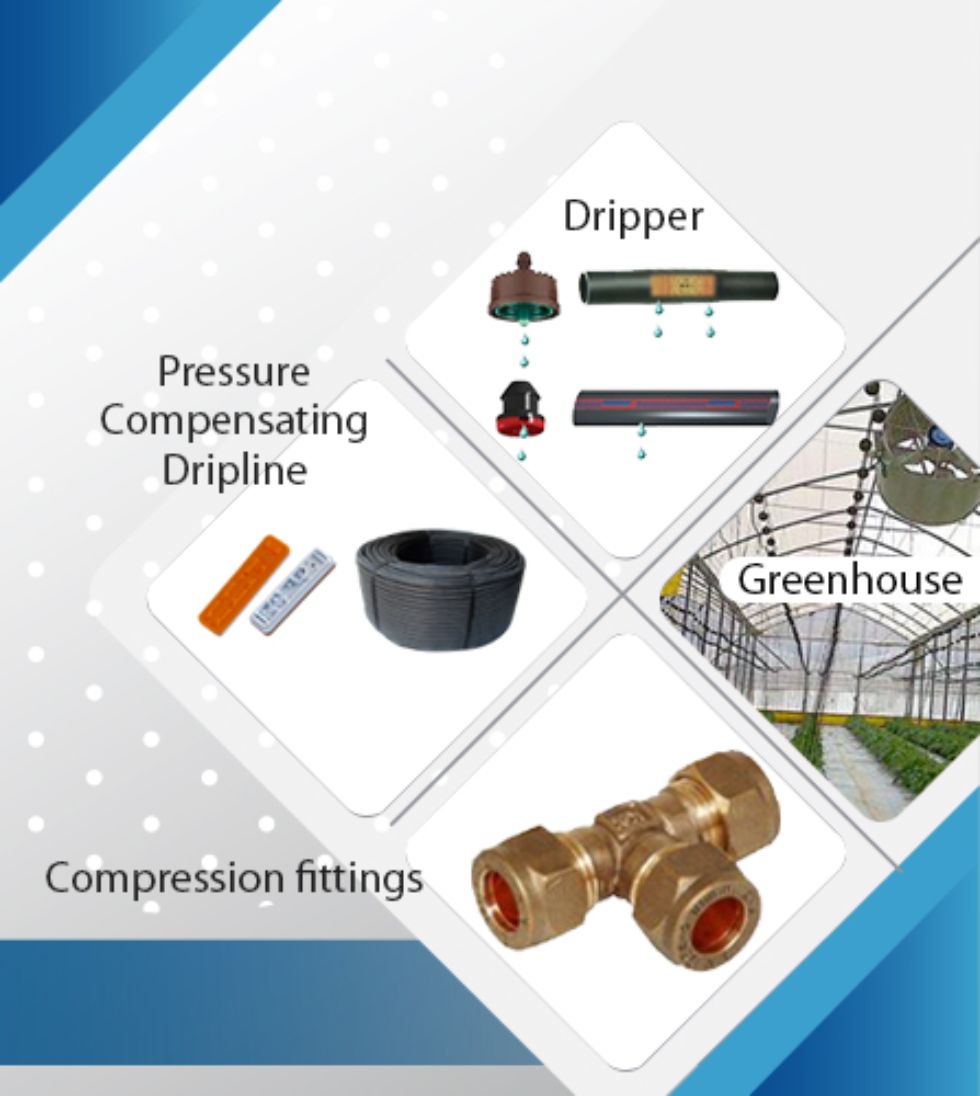 At WETEX, Jain will be discussing their newest range of Pressure compensating dripline, Dripper, Greenhouse and Compression fittings.
Pressure Compensating Driplines
Pressure Compensating Driplines deliver a precise amount of water regardless of changes in pressure due to long rows or changes in terrain. The designing of a system can be simplified by them and greatly reduce maintenance since they rarely get plugged. This pressure compensated drip Line gives you the perfect cost-performance ratio. No flow variation, no compromise.
 Dripper
Drippers are mainly used for the online drip irrigation system. We have a wide range of drippers to suit difficult soil conditions, water needs of various crops. Drippers are most suitable for Landscaping, home garden, and commercial use. They are designed to apply precise amounts of water to your plants and are commonly used where plants have similar watering requirements.
Greenhouse
A greenhouse can extend a plant's growing season by a few weeks, or it can create a complete microclimate that's a successful substitute for the plant's native environment. We will be showcasing Green Houses which are built of G.I. structure wherein you can grow the crops in a favorable artificially controlled environment. Other factors in these Greenhouses are well controlled viz. light, temperature, humidity, photoperiod, ventilation, soil, disease control, irrigation, fertigation, and others.
Compression fittings
Compression fittings offer easy installation and highly flexible system and they are very easy to fit. These compression fittings have superb gripping of PE Tubing, and it offers no slipping at high pressure and no leakage at low pressure conditions. They are quicker and easier to install. Installing these pipes is as easy as simply pushing the drip tubing into fittings for tight connection and get easy flow. You get color coded gripper for easy identification.
Get a Quote