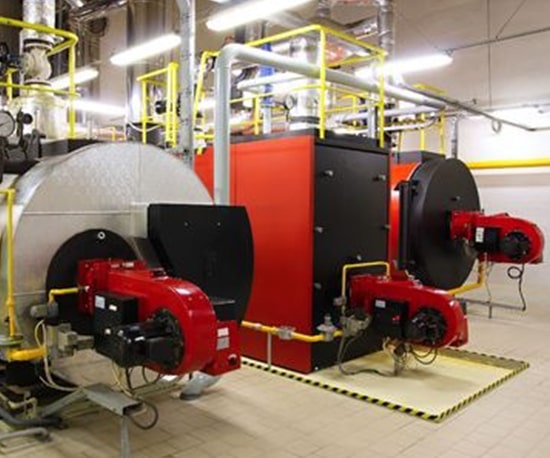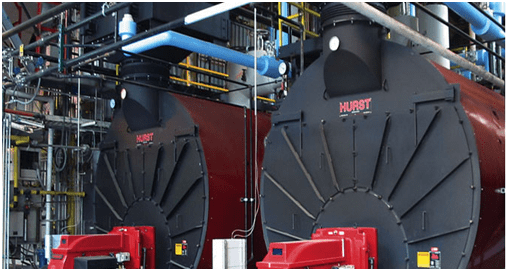 Boilers are pressurized systems that burn combustible fuel (diesel) or use electricity to heat water that is used to supply heat or steam in your building. Some types of boilers use the hot water itself, while others rely on water that has been turned to steam.
As Dutco Tennant is one of the most trusted boiler water treatment chemical suppliers in Dubai, Abu Dhabi, Sharjah, and the whole of UAE, we are aware of the critical part of water treatment in the preventative maintenance program for any boiler system. A huge increase in operating costs and adding the cost of production losses or unexpected system shutdown can be spiked by even by a small reduction in boiler efficiency, due to scale deposits, excess blowdown, or condensate loss.
We offer boiler water treatment services here in Dubai and the whole of UAE depending on your specific system and operational needs. For boilers, we supply corrosion and scale inhibitors which are always present in the water treatment programs. We have oxygen scavengers supply here in Dubai because the oxygen from water in the boiler creates a high risk of corrosion for the metal components of the boiler which leads to increased maintenance costs and a reduction in the efficiency of the system. Boiler condensate water treatment is also included in our programs to ensure that this water which we recycle back is properly conditioned to mix with makeup water added to the system.
Dutco Tennant is one of the reputed boiler water treatment chemical supplier in Dubai, we assure you that our solutions do more than just protect your cooling water systems from corrosion, deposits, and microbiological growth. They maximize the life of your boiler water system while keeping ENERGY, WATER, and MAINTENANCE costs to a minimum and that makes Dutco Tennant standout not only as a water treatment chemical supplier but as a complete water treatment solution provider here in Dubai and the whole of UAE.
Dutco offers water treatment solutions that will protect your boiler system from the harmful effects of corrosion, scale, and carryover. Our solutions ensure safe, reliable, and cost-effective steam production. We can provide effective treatment for all types of boiler system designs and applications. Aside from the performance chemicals, we do offer a wide range of water filtration and pretreatment such as water softeners for your boiler units here in Dubai.
We have a wide range of performance chemicals for different applications in order to cater to all systems and operational requirements. Each system will be different therefore our team will provide free site visits and inspections in order to provide you with the best solution taking into consideration our clients' needs.
In case you still don't find what you are looking for or want to have more details, then please feel free to enquire us.