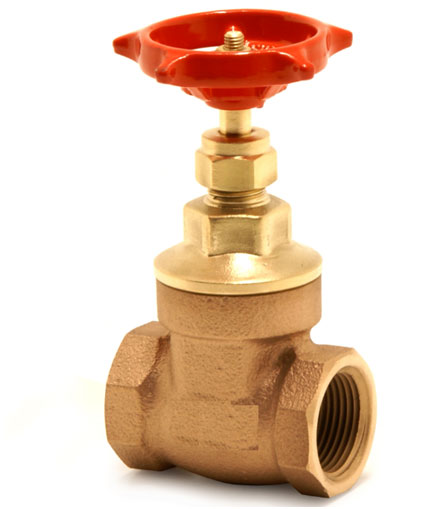 Dutco Tennant LLC is a leading supplier of high-quality products and innovative solutions for house potable water connection equipment. As one of the largest companies in this segment in the Middle East and GCC region, we put customer's need first in every project. We continuously work with public and private water authorities, contractors, consultants, and clients to deliver durable, high-end equipment. Potable water hose connection water products are used to set up a strong and long-lasting connection between groundwater and municipal supply network and office or private houses.
Dutco Tennant LLC is a leading supplier of general service valves and is glad to offer a broad range of bronze/brass valves for commercial and industrial applications. We offer Brass Gate Valves or Bronze Gate Valves fully in Gunmetal Body, BS 1400-LG2. These Gate valves are of non-rising stem type with female ends, in accordance with the house connection requirements of BS 5154. The spindle shall be fitted with a Handwheel. The gate valve handwheel shall be of Aluminum & the potable water valve shall close clockwise direction. The bronze/brass valves supplied by us are exclusively produced in modern factories used for valve manufacturing. Each phase of the manufacturing process, from the selection of raw materials to casting, forging, machining, assembly, and testing, has been improved with automated production facilities and unparalleled production technology. This standardization and automation yield bronze/brass valves of superior quality and higher uniformity at competitive prices supported by fast delivery. These valves are designed by state of the art computers, built by automation, and inspected by quality assurance experts. All our bronze/brass gate and globe valves employ Aramid Fiber PTFE as the material in the asbestos-free gland packing, which meets the latest industrial requirement to minimize concerns about pollution. With the leak-free sealing performance and reduced valve operating torque, Aramid Fiber PTFE is considered a reliable substitute for conventional asbestos sheets for the service of water, oil, gas, and saturated steam pressure at a maximum 300psi at temperatures up to 300 degree Celsius. Each of our valves has a pressure rating designation which follows the accepted practice of today's valve and pipefitting industry. Our valves have been manufactured under very strict quality control requirements throughout all stages of production, beginning with the inspection of the chemical composition and the mechanical properties of the materials. Extra care is given to inspection and testing at all machine shops and assembly plants by using up-to-date precision equipment.
Technical Data
| | |
| --- | --- |
| Maximum Cold Working Pressure (bar) | 32.0 bar at temperatures up to 100oC |
| Maximum Hot Working Pressure (bar) | 14.0 bar at temperatures up to 186oC |
Care & Maintenance
Care :
No regular aesthetic care is required for this product
Maintenance
A regular maintenance program is the most efficient method of ensuring longer term operational efficiency of the selected valve. Such a program would need to include a risk assessment and a planned procedure of how the maintenance will be carried out. The possibility of operational limits being exceeded and the potential hazards ensuring must be considered as part of this assessment. This should be implemented to include visual checks on the valve's condition and any development of unforeseen conditions, which could lead to failure. The correct fitting tools and equipment should be used for bronze gate valves maintenance work. Separate means of draining the pipe work must be provided when carrying out any maintenance to brass gate valves. Where there may be any system debris this could be collected and /or filtered by installation of the appropriate protective device.