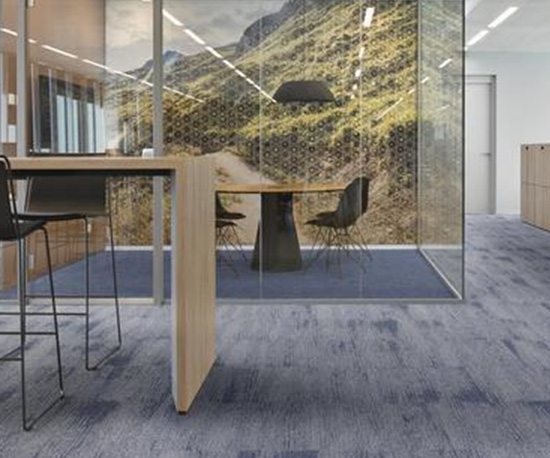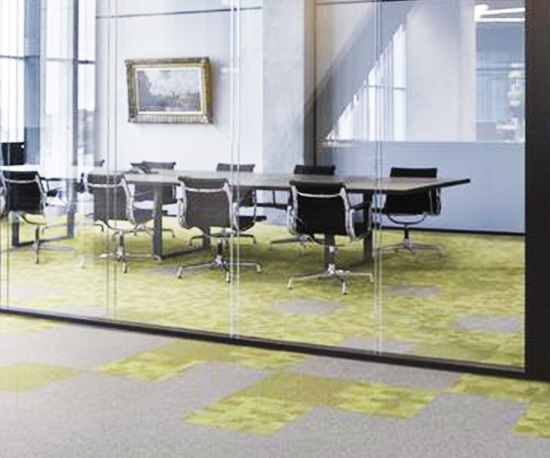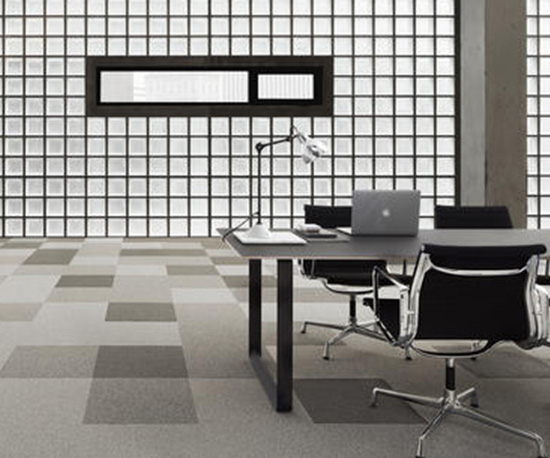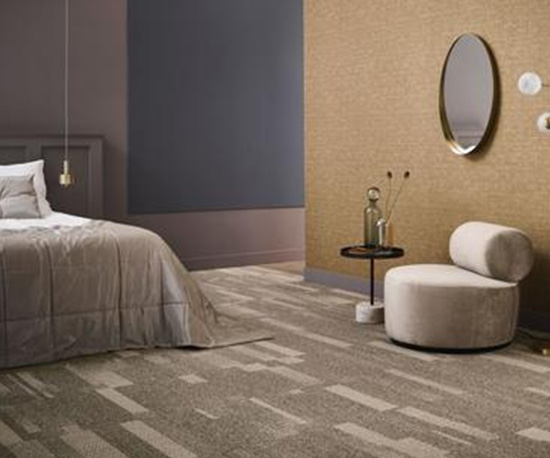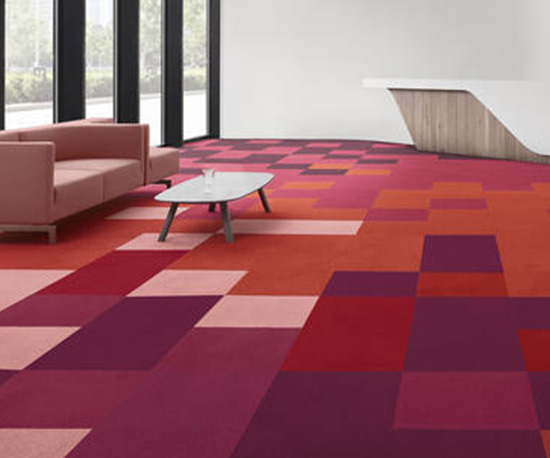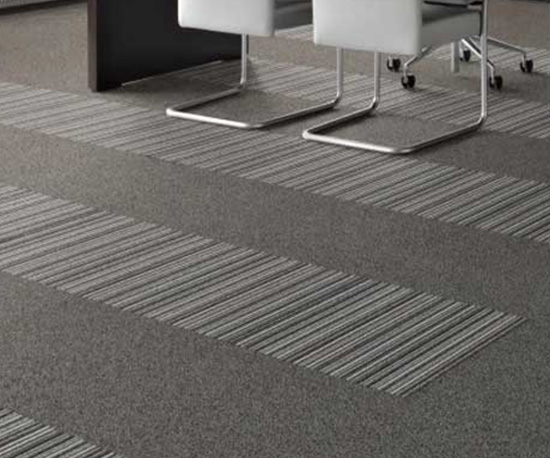 Dutco Tennant LLC offers the right flooring products which have only an A+/A rating and are Green certified. Good carpet flooring has better designs, solid color, and multi-line stripes. Carpet flooring products are made of 100% nylon on the yarn portion. Before choosing the carpet flooring solution, you need to be sure that these products have the perfect touch of color and class that captures the stylistic theme of the room or office where it has to be installed. From our supplies in the Middle East and Gulf region, you can find a wide range of bright fabrics.
Carpet tiles or modular carpets are a very popular flooring option for commercial environments and other relatively uncomplicated projects. Carpet tiles are generally available in square shapes. But they are also available in other shapes and sizes like hexagons and triangles and they are more complex to install and expensive. Carpet tiles can be used as an alternative to wall-to-wall carpet in almost any situation not requiring unique customization and offer easy installation and maintenance, longevity and the same qualities as wall to wall for creating a healthy, comfortable indoor environment. Our carpet tiles give a stunning look to your interior and meet the endless needs of architects, designers, building owners, and end-users. If you are looking for a class and luxurious carpet, we are right here to serve you with our endless carpet collections. Our carpet flooring products are stylish and rich in look. We do have a median range as well to afford your budget with various designs. We provide a complete package for the hospitality, educational and commercial floor covering all areas. Our superior carpet collections and designs add much value to your budget. Installing carpet tiles mostly results in a considerably less amount of waste during installation as there is very less amount cutting involved, mostly in rooms having various nooks and odd angles. We also have very lightweight carpet tiles which can make life easier for the installers. Carpet tiles are the perfect solution for projects having a tight budget due to the considerably less amount cost and time requires compared to wall-to-wall carpets. The removal process of carpet tiles is also very easy. For wearing and damage, carpet tiles can be replaced easily individually.
Advantages of carpet tiles:
Cost and time savings - The small size of carpet tiles is comparatively easier to lift, move and install when compared to wall-to-wall carpet
Ease of removal - Carpet tiles are not just easy to install but are also easy to remove. In case of wear and damage, carpet tiles can be individually replaced and do not require the replacement of the entire floor.
Design Flexibility - Carpet tiles offer greater design flexibility than wall-to-wall carpets.
Ambient advantages - Carpet tiles today offer all the warmth, comfort, acoustic qualities, and health and safety benefits of the wall-to-wall carpet with an added advantage that their layered structure absorbs even more structure-borne sound than wall to wall.