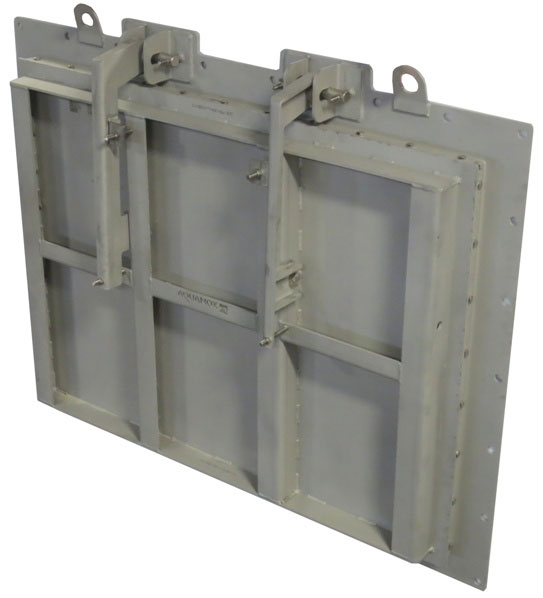 Stainless steel flap valve is usually used for drainage purpose to prevent back flow of water during high sewage water level. They are opened under direct pressure to release the outfall fluid and close when direct pressure is relieved. Depending on the specifications for different Client and the media being used, these are available either in Cast / Ductile Iron or Stainless Steel.
The Cast / Ductile Iron Flap Valves are all circular type whereas we can provide stainless steel Flap Valve either circular or rectangular and square, as these are fabricated type.
Features
Metal seat and resilient seat can be provided.
Fast and easy installation.
Seating plane is inclined to assure positive closing.
Seals at low pressure.
Low maintenance.
Corrosion resistance.
Circular, Rectangular or square flap gates can be provided.