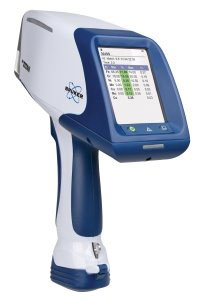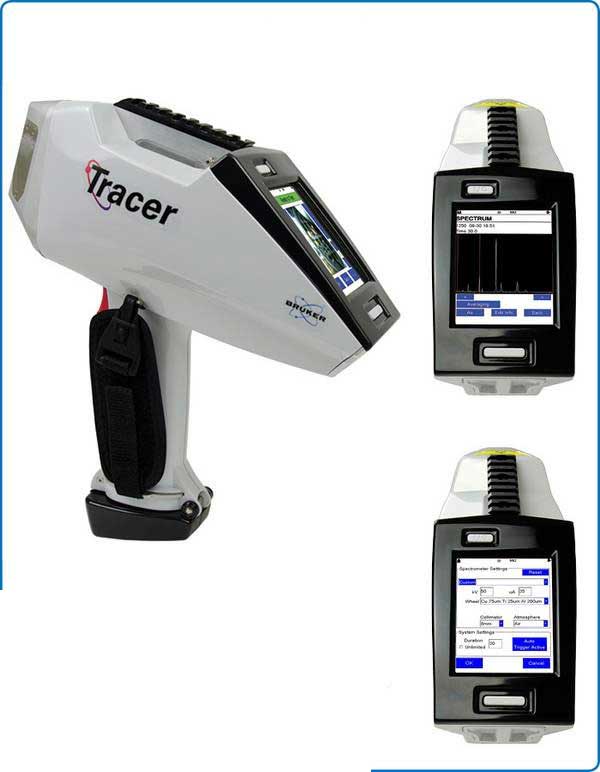 HHXRF Spectrometers are widely used in elemental and chemical analysis, specifically for analysis of metals, plastics, minerals ores and others. X-Ray Fluorescence is also used by many universities for research in geochemistry, forensic science, archaeology and others
The S1 TITAN is among the lightest (1.5 kg, including battery) tube-based handheld XRF analyzers on the market today. Fast analysis speed and exceptional accuracy are two key attributes that help define the S1 TITAN.
Other innovative features include an integrated touch-screen color display, 50 kV X-ray tube, SMART GradeTM timing, SharpBeamTM optimized X-ray geometry, Silicon Drift Detector (SDD), and an extremely tough housing that is sealed against humid and dusty environments.
Benefits
Available calibrations include: alloy, gold and precious metals, bulk material (E‐scrap and catalytic converters), soil, mining, restricted materials, and customer specific
Superior FAST SDDTM detector technology
Superior count rates and resolution (compared to previous generation SiPIN instruments)
Faster than previous generations
Lower detection limits
Easy analysis of light elements, such as magnesium, aluminum and silicon, without the need for vacuum or helium atmosphere (S1 TITAN 800 and 600 only)
Application
QA/QC and positive material identification (PMI) in fabrication
PMI for plant / refinery safety
Scrap metal sorting
Aerospace alloys
Gold testing
Precious metals testing
Mine face
Ore grade control
Core analysis
Mineral exploration
Food Safety & Agriculture
Geochemical mapping
Soil analysis
Metal recovery
And More
Products Covered
S1 Titan
Tracer
Handheld Libs