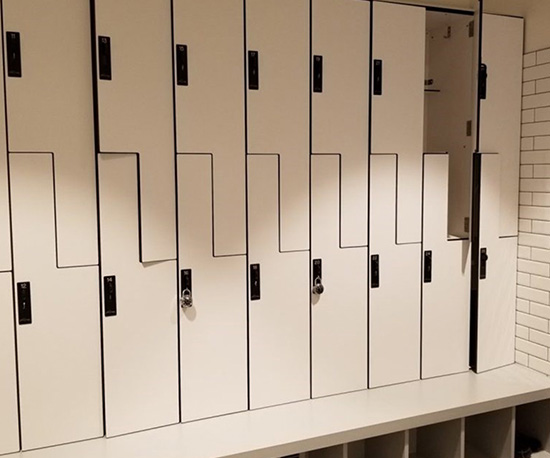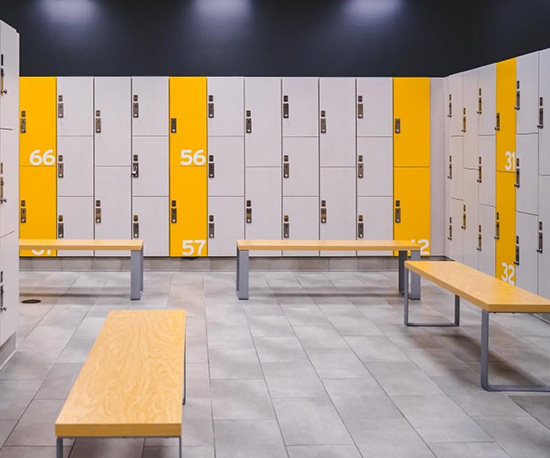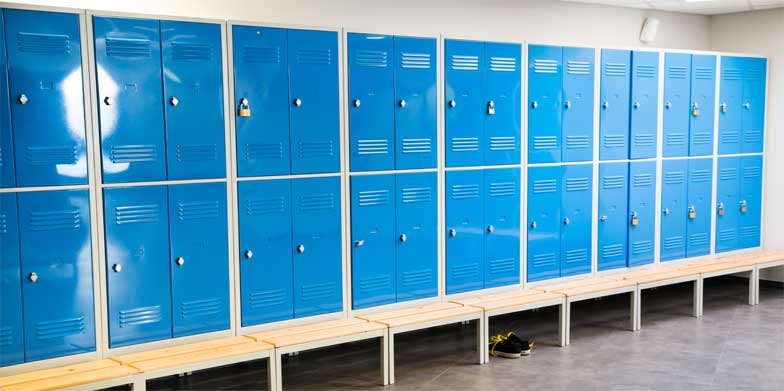 Lockers are normally quite narrow, of varying heights and tier arrangements related to changing room products. They are commonly found in dedicated cabinets, very often in large numbers, in various public places such as locker rooms, workplaces, middle and high schools, transport hubs and the like. We have lockers available in various sizes with different tiers.
Multi-compartment changing room lockers are offered by us which are having a varied range of applications which are having locks to securely store all your supplies and personal belongings. They are suited for use in schools, gyms, industries and hospitals. These multi-compartment lockers are made with steel plates and can be used in various environments. The industry vaults can come with complete vertical of full-length compartments or they can also present smaller compartments for containing medium and small-sized objects. It is very simple for designing and planning a locker room which depends on a wide range of factors. No matter if it is for a bar staff room or restaurant, a school gym or any other designated locker area, the same basic principles also apply for this. It is important to make the most out of the available space while allowing for enough free movement in the gangways while the lockers are still in use. The best way for a perfect layout is by achieving a perfect balance of usability and comfort while optimizing the space available. So, the primary requirement lies in establishing the total number of users and the space available which is allocated for the lockers. This is extremely important for ensuring that there lies sufficient room for clearing access at all the available spaces. So, it needs to be considered carefully that the placement of the lockers or the benches of changing room so that they do not obstruct the path. Some of the layouts caters to more arrangements of seating which offers much more space for the customers for changing the footwear and hanging the clothes. Our offered solutions can be combined easily together as they can be fixed flush up with the wall for maximizing all the entire space. You can designate the outer perimeter of the space for the nestled lockers and also use double-sided island sears in the center of the room for offering the best of the two worlds for your guest.
Dutco Tennant LLC supplies this exceptional range of commercial lockers all over the Middle East for all your varied needs.