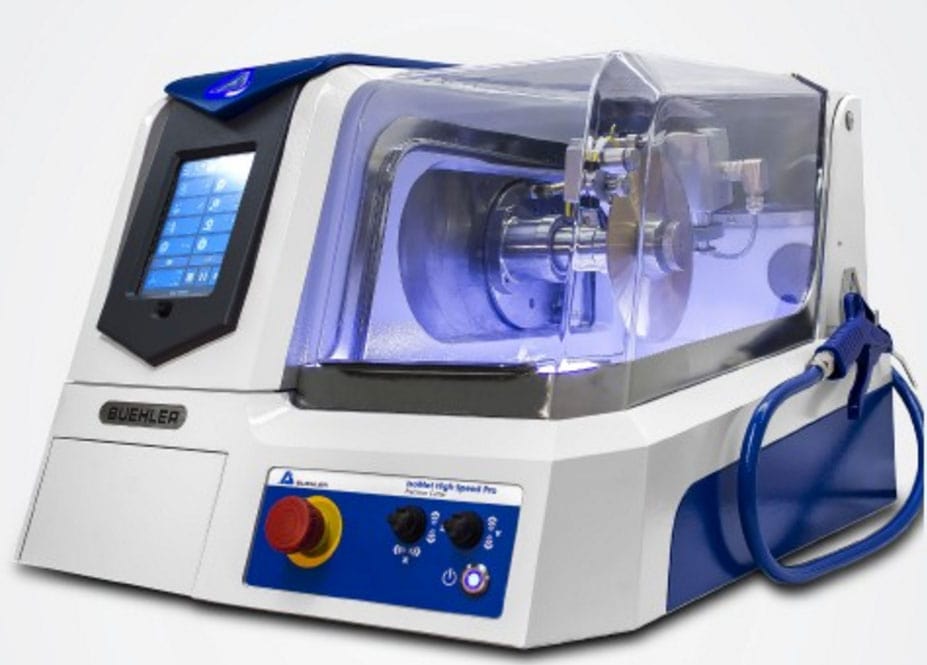 Precision Cutter is a versatile table top precision saw that provides efficient and precise cuts for any application. The innovative machine and vise designs make setup quick and simple by using the precision laser. Align cuts quickly by using three axis blade movement, and tool-less vising adjustment. Optimize cut quality throughout the blade life with the automatic dressing system.
Features
Simple touch screen layout for quickly changing cut parameters.
Active icons to visually represent machine parameters.
In seconds adjust your sample placement with the rapid rail and vising system.
Automatic precision sectioning for consistent and repeatable results.
Program serial sectioning to make multiple cuts at a time.
Cut delicate samples with precise accuracy.
Minimizes damage to system and sample with Smart Cut by adjusts feed rate.
Compatible with external recirculating system for abrasive sectioning.
Manual sectioning with joystick controls.