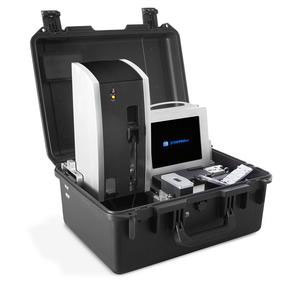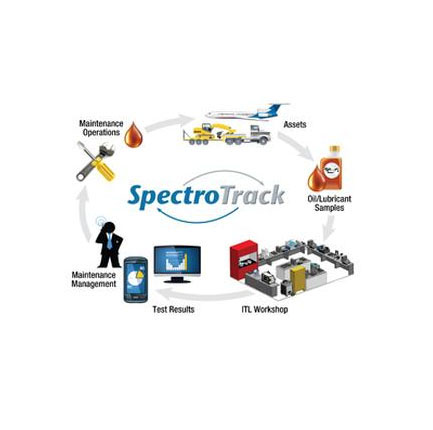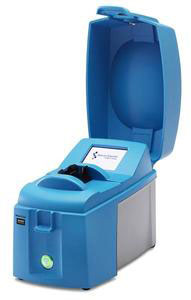 SpectroVisc Q 3000 Series is a temperature controlled, portable kinematic viscometer.
The SpectroVisc Q 3000 series viscometers are the first truly portable, solvent-free, temperature-controlled kinematic viscometers, providing high-accuracy measurements for easy detection of viscosity variations caused by contamination, mix-up and oil degradation. The devices were designed to determine kinematic viscosity at 40C in the field for applications where immediate results are essential for determining the health of critical equipment.
Features
Direct kinematic viscosity measurement
Split-cell capillary channel
Self-contained with high-resolution touch screen, battery and microprocessor
Small sample size
Temperature controlled: 40°C ± 0.1°C
Works with transparent and opaque oils
No cleaning solvent necessary
Battery operated
Benefits
A measure of a liquid's flow under the influence of gravity is provided at a constant temperature, so viscosity can be compared and trended with prior readings. Requires no density check, temperature measurement, instrument pre-configuration or calculation.
Enables easy operation, in sunlight or low light, drawing minimal power for a 6-hour battery life. Requires no PC.
Small sample size of 60µl is easy to obtain without impacting lubricant level. Reduces waste.
Provides accurate results for even the dirtiest samples.
Eliminates worry about solvent disposal in remote locations. Fewer items to carry.
Products Covered
Q5800 - Portable Oil Lab
SpectroTrack - Fluid Analysis Information Management System