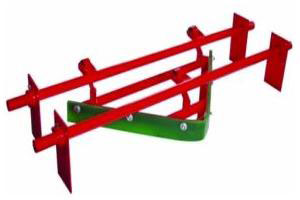 Economical and efficient solution for tail protection
Choice of rubber and polyurethane blades to suit various temperatures and belt speeds.
V-Plow for unidirectional and diagonal plows for reversible application.
Tensioning arrangement to ensure constant contact between cleaner blade and belts
Suitable for high speed and high tonnage belts.
Can be customized to meet site requirements.