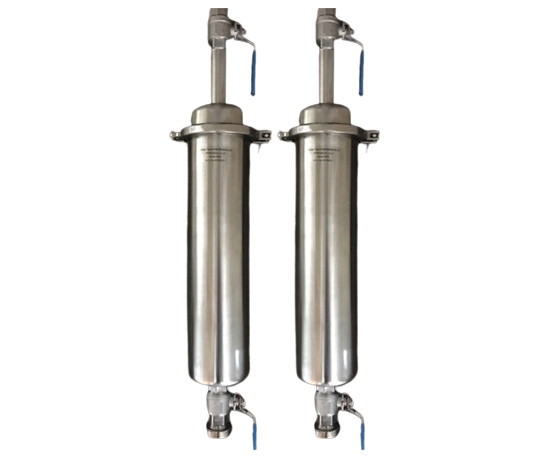 This patented, revolutionary, online system provides continuous oil / insulation drying while removing and preventing the build up of oxidation by-products such as acids and other compounds that reduce cooling and paper insulation life.
Developed around out proprietary adsorbent - GTsorb The Sentinel (ICU) has unrivalled carrying capacity. Zeolite based oil drying systems have a carry capacity of 20% maximum. This means that they need 45kg of the media to capture 9lt of water.
Sentinel (ICU) requires only 15kg (one third) the mass of media to be able to hold the same volume of water. This enables the Sentinel (ICU) to be more compact and easier to; install and change. In addition Sentinel (ICU) will remove the oxidation by-products such as acids and dissolved sludge that degrade molecular sieves.
The Sentinel (ICU) has been fitted to transformers of all sizes from 1000 MVA Generator transformers to small earthing and industrial transformers where it costs effectiveness makes Sentinels (ICU) a sensible option.
Sentinel (ICU) Smart Sentry combines continuous online oil and insulation protection with the most advanced sensor system developed to provide real time:-
Pre-fault condition warning
Tan delta measurement
Moisture content
Acidity
Breakdown voltage.
The single unit, online oil / insulation maintenance and monitoring system.