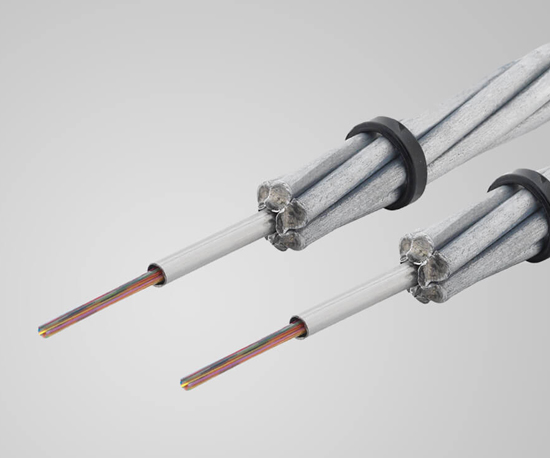 OPGW (optical ground wire) is a type of conductor used in electrical transmission lines, protecting phase conductors against lightning strikes and acting as a protective conductor. This conductor combines grounding and communication functions.
The 95 mm² OPGW conductor is a steel tube with optical fibers inside, surrounded by layers of aluminum clad and aluminum alloy wire. The stainless steel tube is filled with thixotropic gel in order not to damage the fiber optics in the assembly and operation stages.
Fiber optics in OPGW are designed and manufactured to provide optimal transmission. These fibers are primarily used in communication networks due to their long distance connections and high capacity features.