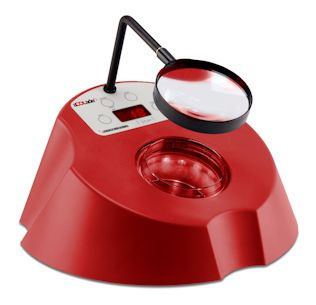 Dutco Tennant LLC has been supplying high-quality analytical solutions equipment for the last four decades in the Middle East and GCC region. Along with supplying of high-class instruments which are designed to be used in various applications we also train our users about using our instruments. We always believe that every customer is unique and can have unique and diverse demands according to their project requirements. And with the advancement of Science and Technology every day, the demands of the customers are evolving. We value every customer and to fulfill their diverse needs we are actively collaborating with various vendors and manufacturers over the globe to provide the best solution. With our uncompromised quality and service, we have been able to win the heart of thousands of customers worldwide.
We provide microbiology lab solutions which accurately tests raw materials, ingredients, and finished product for various pathogens and various indicator organisms like yeast and mold. Is a client depending on you to provide the correct solutions to detect a potential health risk? Are you doubtful about how to comply with state or industry regulations? Are you sure that you are using the latest solution? Does it have the proper accreditations?
If you have these questions then check out our complete line of product range like - Autoclaving Equipment, Colony Counting Equipments, Automated Microbial Identification Solutions, Temperature Controlled Equipments, Microbiology Media Solutions, Pipetting Solutions, Microplate Dispensing Solutions, Glassware Washing Solutions, Laminar & Biosafety Cabinets.
Colony Counting Equipment is required to do accurate counting of bacterial colonies and cells. Colony Counting Equipment is used in analytical labs to measure a liquid culture's microorganism density by counting individual colonies. Typical applications of such instruments include Ames testing, bacterial mutation assays, and E. coli bacterial colonies. Our offered instruments come in various sizes and formats, and scan plates up to 300 × 300 mm, and are made for use with white light, fluorescent, UV illumination, and/or Green Fluorescent Protein colonies. The counting can be done manually, often with touch pressure and a digital counter, or can be semi or fully automatic. With automatic counter, users can get some advanced improvements like increased precision and accuracy which allows the ability to detect smaller colonies in low-contrast media, illumination systems that increase visibility, direct image scanning and analysis capability, rapid multiple-zone bioassay plate analysis, and IQ/OQ documentation. These are high-resolution automatic color colony counter with automatic lighting. Widely used in food microbiology, it counts colonies and automatically saves all data to Excel. Equipped with a camera and a software, it connects to a PC via a USB connection.
Features
High Resolution & Performance
Software Efficiency
Inhibition Zone, Agar Well
Full Traceability
Excellent Reproducibility And Repeatability
Products Covered
Manual Colony Counter
Scanner For Bioassay