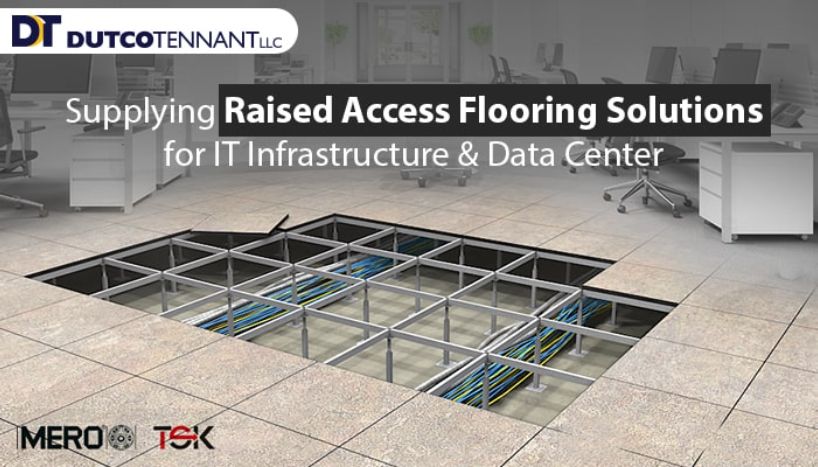 BENEFITS OF RAISED ACCESS FLOORING
If you have been thinking about renovating your office, then you are likely to have heard the name of Raised Access Flooring. You may have noticed it in the modern offices, where it is being widely used and it is very much likely to get more famous in the coming days. While you are making plans on moving or renovating your office, then you may think of making it efficient from every aspect. You have the opportunity to turn it into an ideal workspace for your team and make it future proof. While any renovation or redesigning, everyone looks to overlook flooring, but we are here to tell you about how important it is to give attention to your floors. Floors are undoubtedly the first thing you will keep your feet on while you enter any building. Floors are not just about that, flooring is important for comfort, reducing noise in some cases and also accessibility. The design of the floor also determines the mood of a room. You may think that for flooring you cannot do much rather than just replacing and ripping up the carpeting. But with Raised Access Flooring you can entirely change an area and get more functionality which you would have never imagined.
So, let's begin with what exactly is Raised Access Flooring. As it is becoming very much popular in workspaces and offices, Raised Access Flooring because of its customizable and modular nature. Essentially raised access flooring is basically a floor that sits on top of the existing floor which is leaving room underneath for running ductwork, cables, and others. It is available in several styles and solutions, for example, a data management center may opt for heavy-duty solutions with more available space below for running cables and airflow equipment. In conventional offices, it is more convenient to use a floor with a lower profile for maintaining space between the ceiling and floor while also offering space under the floor for basic cabling requirements. Now let's show you what are the benefits of Raised Access Flooring.
Aesthetic
The biggest eyesore in any office is any space filled with cords and wires which are running every way down. A raised access flooring system comes with a lot of space below the tiles which can house all those unsightly pieces of technology. If you keep them in order under the floor, then your space will look clean and organized at all times. The aesthetic appearance of any office space having a large tech volume will be taken up instantly by notches.
Easy to change and repair
If one tile gets damaged or broken, it feels very easy to fix or swap out compared to dealing with a regular floor. With a normal floor, if something goes wrong or a piece is damaged, it is likely that the entire thing will have to be fixed or an area will have to be ripped up and replaced, which will cost more money and cause a disruption. With this system, a tile can be replaced very easily without requiring to overhaul an entire space or cause a major inconvenience.
Easy to Access
While dealing with an intricate and in-depth group of servers, you will require to be able to access them quickly whenever needed. These will exist below the floor and will require to remain clean and organized to anyone who is performing maintenance. It allows for pain-free and easy access to any technology running within them.
Temperature Management
The space within the system can be air-conditioned from the floor. This design also allows for the air to move in a more efficient way, which cools the space faster and cuts down on long-term energy costs.
Now that you know the benefits of this, you may be thinking about where to Raised Access Flooring in Dubai. We at Dutco Tennant LLC proudly bring to you the most advanced range of Raised Access Flooring from around the world. In our range, you will find all types of products from Calcium Sulphate Core, Chipboard core, Cementitious Core and Raised Terrace Supports. We are the leading raised floor supplier in the region. Get in touch today or drop your inquiry at info@dutcotennant.com.
Get a Quote