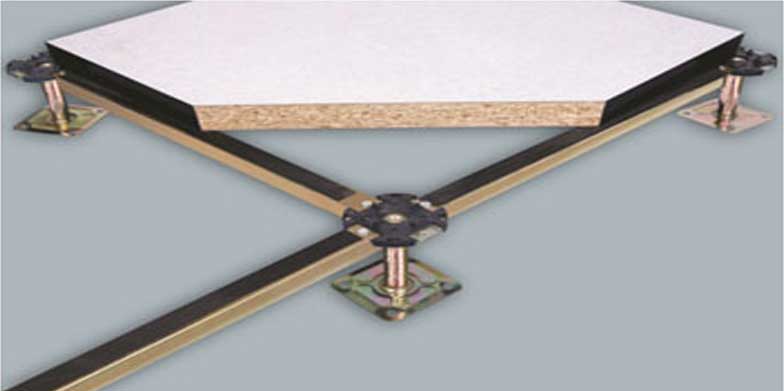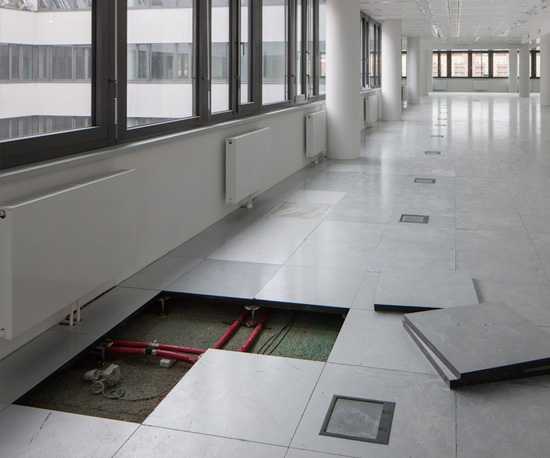 The chipboard system is comprised of chipboard core flooring products in the middle, HPL/ PVC laminates on the top, galvanized steel sheet or aluminum foil under the bottom. The four edges are sealed with PVC edging strip. The properties include Class A flame spread rating, good performance, excellent uniform and rolling load performance, waterproof, and rot proof. Light-duty, medium-duty, and heavy-duty chipboard profiles are available.
The chipboard core is considered the most preferred building material in recent years. Due to its lightness, easy portability and different models, the flats that are being used as an alternative, come to the forefront in home and business garden decorations. For those who want to make a modern and comfortable decoration, the hollow chipboard is considered the primary choice.
For decoration of office indoors, computer rooms, libraries and others, access flooring plays a very important part. With the changing concepts of people's consumption, chipboard core access flooring systems have emerged to be gaining popularity. In the past, some of the users liked to use ceramic-raised flooring due to the easy cleanability of the tile. They used to create amazing visuals being shiny and beautiful. But in the modern markets, chipboard access floor panels are taking over ceramic flooring due to their features. We supply reliable and stable high-density raised flooring solutions.
It can be concluded that the hollow chipboard core which is produced from high pressure compacted sawdust and used as a building material in the construction sector is modern. This product is an ideal choice for people who love wood, who do not want to give up the wood carving while decorating, but want to use more convenient and more comfortable furniture. The production process of hollow core wood panels furniture is very short. Users can choose whether they would like to order the readymade furniture models, or they can order their dream products. Because cutting and mounting are very easy, the product ordered is produced within a short time. Due to its flat structure, the usage area of the hollow particle board is very wide. Other than furniture, it can also be used on floorboards and ceilings. The hollow wood boards, which have application areas such as lumber furnishings and skeleton applications, are a good packaging material for the materials to be shredded. The most important reason for the popularity of these boards for various purposes is that the price is economical. The chipboard is a material that can be produced in different sizes and in desired shapes. In recent years, the increased activity in the furniture sector has also increased the diversity of tubular chipboard core furniture.
The Chipboard core manufacturers, produced in today's advanced technology stand out with their pride and models. The furniture sector is the most frequently used area, although there are different uses. All products used in the living room, bedroom, entree, kitchen, and bathroom can be produced from this board furniture. For those who like simplicity, different colors and designs are available.
VIDEOS
Features
Excellent uniform and rolling load performance.
Water & Rot proof
Being stable to changes in humidity and temperature.
Good Strength and performance.
Areas of Use
Office and design areas
IT control centres
Training and research rooms
Industrial and workshops