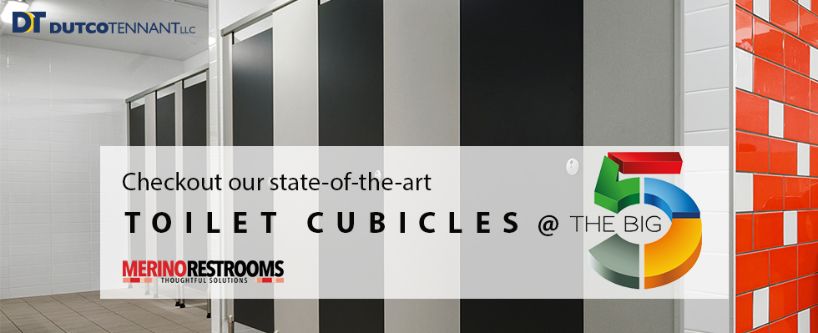 Find revolutionary Toilet Cubicle at the Big 5 2021
The Big 5 offers an unmatched platform professional in the field of the construction business to connect, collaborate and succeed. For over 40 years, the exhibition has brought together the global construction community for exploring all the business opportunities in the entire Middle East, Africa and South Asia. After a pause of one year because of the COVID-19 pandemic, the Big 5 is coming to the emirates. Big 5 is back for uniting the global construction industry live in person, offering them a safe environment to meet with new suppliers and discover innovative products while at the same time learning from the experts of the industry. Dutco Tennant LLC has always been looking for opportunities to come closer to the clients and meet with them to showcase the exceptional products range with new product launches and also to know about their modern needs and requirements. The Big 5 is one of the most prestigious events which we look towards as it paves the way to launch our new products and meet with all of our customers. We welcome you back to Big 5 at our stall – 7D301.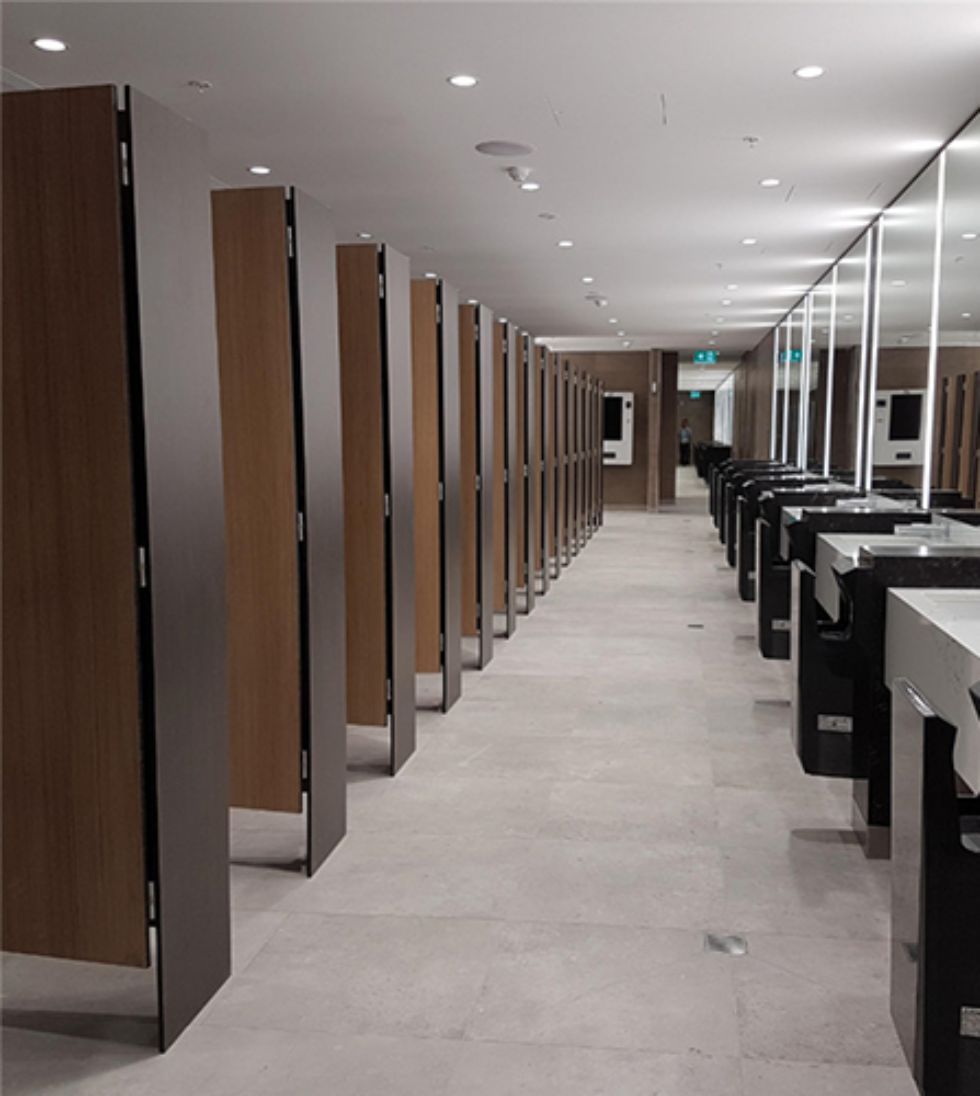 So, what can you expect from our stall this year?
We are partnering with Merino Restrooms to bring out some advanced range of Toilet Cubicles which will be showcased and demonstrated in our stall this year. Being the market leader in manufacturing restroom cubicles the company sets new benchmarks for compact-laminate-based toilet cubicle solutions. Having the largest market share and more than 30,000 successfully commissioned projects the brand is known for its unique and customized solutions across several industries and verticals like hospitals, corporate offices, government institutions, shopping malls, schools, colleges, airports, parks, cinema halls and others. Having over a decade of experience in the field, Merino Restrooms has been setting new benchmarks for the restroom industry with their wide range of restrooms and other types of solutions like Urinal Modesty Panels (UMPs), Grab Bars and Locker Systems.
This year at the Big 5, Dutco Tennant LLC will be having live demonstrations of toilet cubicles from Merino Restrooms. These toilet cubicles have been designed for outdoor parks, pools and shower rooms, at the office complexes, shopping malls, public restrooms at hotels, public buildings, airport & staff accommodation buildings. They are made with high quality, wear-resistant plastic having a smooth surface and are mainly stress and distortion-free and are easy to adjust with the site conditions. Dutco Tennant LLC supplies this range exclusively in the Middle East. So come join us in the Big 5 to check them out along with some other exceptional product offerings.
Get a Quote