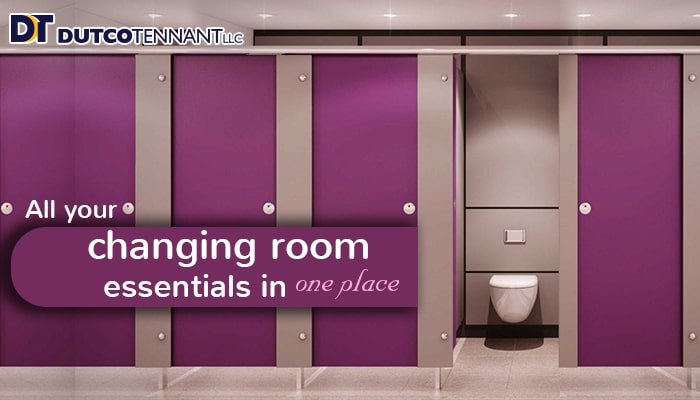 LOOKING FOR A CHANGING ROOM BENCH, WHAT TYPE OF BENCHES ARE RIGHT FOR YOU?
No matter if you are sitting in your garden, taking a little rest in a park or getting changed before hitting the gym, you will definitely be in contact with benches for outdoor and indoor daily and in some cases this small furniture has the potential to blend in our surroundings. We can even feel less comfortable without them. So if you are looking for changing room benches, you must know about the type of bench which will probably be the best for you.
You will find a lot of options in benches and they may have different features and shapes. We are here to tell you about benches which you are likely to find in changing rooms of school, gyms, sports clubs or any other place where you may need to change your clothes. There are a few common ones which you are highly likely to come across.
Steel
The most commonly used metal for changing room benches and it offers a strong base which allows even weight distribution all over. Some frame can also be made available as separate parts that can be secured together with bolts.
Polymer
The polymer is considered as an alternative option to timber and is highly robust, dense resin or plastic material which also comes with tensile strength and does not gets flexed by the load. Polymer boasts a big advantage that it can be availed in several colours for matching with an existing colour layout which can never be done on timber ones. The colours won't wear out or fade away with heavy usage.
Timber
Timber is the most suitable wooden choice benches as it retains its shape with very nominal flex under load. It is highly important for benches which are constantly in use or benches which are used for storage. This also makes way for applying several wood stains to suit the surroundings where your bench is being placed.
Powder Coat Paint
It is possible to powder coat both wooden and polymer benches into a range of vibrant colours. It offers further customisation for allowing your bench to match an existing colour layout. You can also get your hands on some extra benefits like anti-bacterial properties and others.
Wrapping with Vinyl
This is a new trend in which vinyl wraps are being used to offer it a different and fresh look to a classic bench. The flexibility of vinyl wrap also allows it to be applied to the slats or frame.
So these were the most common materials of changing room benches. Now here are some elements on which you should give attention to while buying your bench.
Length of the back
You should take a look at the space where you intend for your bench to go. You will require to have space for being able to comfortably move around and be able to sit at the bench. You may also need some space for storage. Benches are available in several lengths so consider looking at them before buying.
Height of Bench
Benches are not limited by their height. Depending on where you are willing to keep your bench, you might be able to find out a smaller bench with great seat height.
Depth of Bench
You can choose from single-sided or double-sided, depending on your space and how many people will be simultaneously using the bench.
Back Rest
Backrest in bench increases the comfort level and immediately makes it easy to set and change. This can be done for both double or single-sided changing room benches.
So, by deciding on all of these factors, you can choose the best bench which correctly matches with your requirements. For any further help, you can get in touch with us. Dutco Tennant LLC is a leading provider of changing room products including restroom stalls & dressing rooms in the Middle East & Gulf region. We have supplied a variety of changing room products in UAE (Abu Dhabi, Dubai, Sharjah, & Northern Emirates), Saudi Arabia and other Arab countries.
Submit your remarks to resolve queries related to changing room products : +9714-2152799
Get a Quote