Leica's Next-gen surveying equipment live at BIG 5
Visitors of BIG 5 can review the state of the art innovative solutions for the construction sector. In this grand exhibition, various futuristic technologies will be making their debut which is dedicated to the betterment of the various branches of the construction industry. It is an exceptional platform for companies and organizations to promote their products, services, and innovative technologies as well as meet decision-makers, investors, buyers from around the world. Dutco Tennant LLC has added an advanced range of Surveying Imaging equipment from Leica Geosystems AG to its inventory which will be exhibited at this event.
Leica Geosystems is a renowned manufacturer of various surveying and geographical measurement equipment. With close to 200 years of pioneering solutions to measure the world, the company has been producing products and technologies which are trusted by professionals globally for helping them to capture, analyze, and present spatial information. Leica Geosystems is a global leader in sensor, software, and autonomous solutions. Its products employ a variety of technologies including GPS satellite navigation and laser rangefinders to enable users to model existing structures, terrains in computer-based systems to high accuracies, often under 1 cm. Dutco Tennant LLC has been supplying Leica's exemplary products in the Middle East for many years.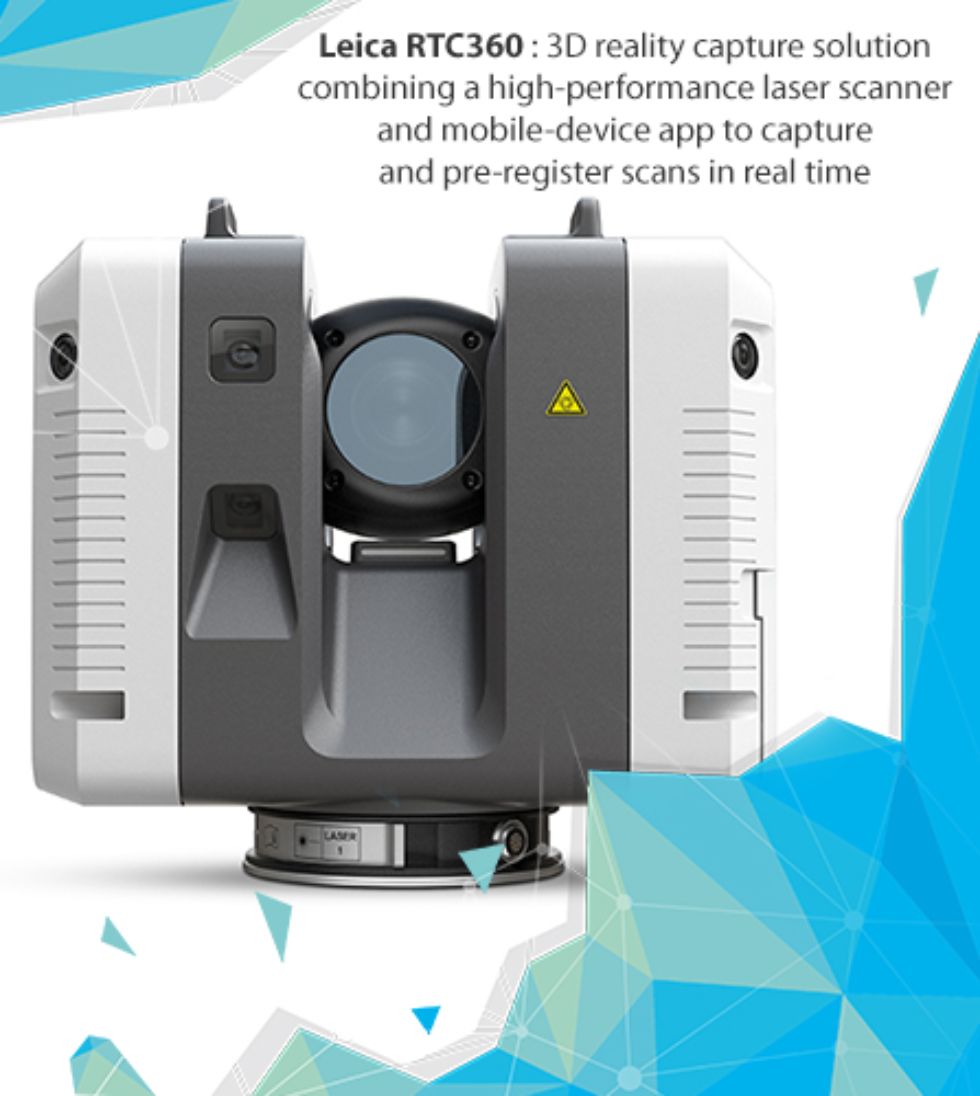 At The BIG 5 Dubai, visitors will have the rare opportunity to explore Leica's BLK 360 and RTC 360, live at our stall.
BLK 360
The Leica BLK 360 captures the world around us with full-color panoramic images overlaid on a high-accuracy point cloud. The equipment is the smallest and lightest of its kind and is simple to use with just the single push of one button.  With the incorporation of an iPad, users can now capture the world around them with high-resolution 3D panoramic images. This superb equipment is the smallest and lightest imaging laser scanner of its kind which is superbly designed and is extremely easy to use.
Features
Allows you to scan in high, standard and fast resolutions
Weighs 1kg / Size 165 mm tall x 100 mm diameter
Less than 3 minutes for the full-dome scan (in standard resolution) and 150 MP spherical image generations
360,000 laser scan pts/sec
RTC 360
Leica RTC 360 laser scanner has been designed to bring accurate data capture to those who are not scanning experts, with straightforward and highly automated workflows in mind. This laser scanning innovation is ideal for those working in plants, building construction and public safety. RTC 360 laser scanner has made 3D reality capture faster like it was never imagined before. This amazingly designed device is portable, small and lightweight which makes it easy to fit into your backpack and can be carried around everywhere with ease. The one-button operation feature makes it very easy to use. You are guaranteed to get high quality, crisp, detailed and low noise scans.
Features
Get a Quote