Vyrsa and Dutco Tennant welcomes you to explore the next-gen of valves, sprayers and irrigation controllers
At WETEX a variety of exhibitors present a wide range of new products, services, solutions and technologies of the areas of water, energy, and environment. The exhibition is regarded as an important communication platform for national and international companies and gives them access to a wide range of the latest technologies and management solutions. Dutco Tennant LLC along with VYR S.A. will be exhibiting their newest additions for the Irrigation and Landscaping sector at WETEX.
VYR S.A. founded in 1971 is aimed to give service to agriculture, gardening and industry with the manufacturing of irrigation equipment, racords, valves and irrigation control valves. Presently they have an international network of 500 distributors in over 100 countries worldwide. With the aid of their continuous innovation and the counts of their production system with the latest technological developments presently they offer one of the widest ranges of sprinklers in the market.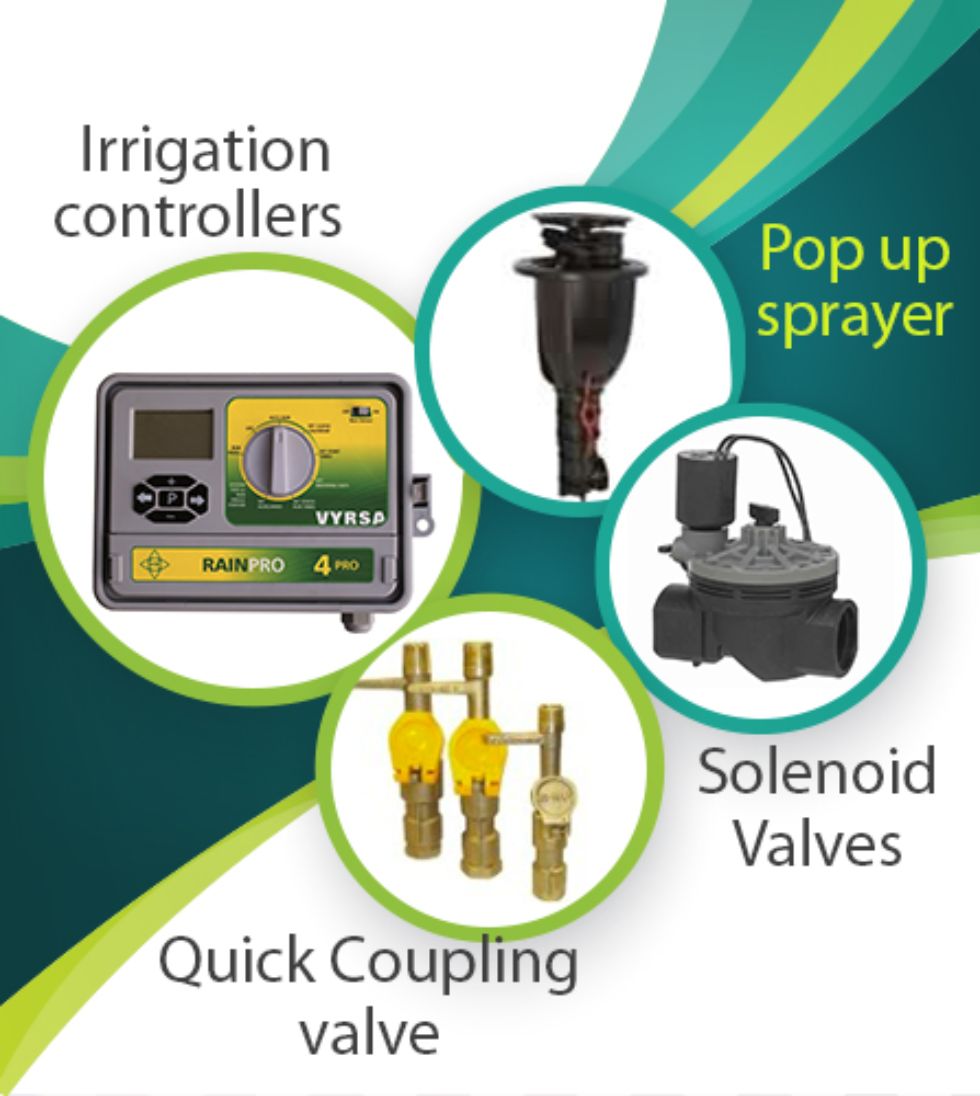 At WETEX this year visitors will be able to check out the latest valves, sprayers, and irrigation controllers from VYR S.A.
Quick Coupling valve
The key features which differentiate our valves are 'Reliability' and 'Durability'. Using quick coupling valves you can easily connect hoses to an underground irrigation supply pipe. They are usually placed under a Valve box and are used for watering points or for connecting temporary irrigation sprinklers to the irrigation systems. They are usually used in garden centers. Quick Coupler valves are designed for long-lasting everyday use in projects which need quick remote water access to the mainline water supply
Solenoid Valve
Solenoid Valve is used to control the water flow from the mains supply. In most cases, this is "on" or "off". Our selection of Solenoid Valves is to be used in conjunction with an Irrigation Controller. A mains operated irrigation controller requires an AC solenoid and a battery-operated irrigation controller would require a DC solenoid in order for them to work. The solenoid function offers high performance combined with optimal, low electrical power consumption.
Irrigation controllers
A device that is used to operate automatic irrigation systems like lawn sprinklers and drip irrigation systems is known as an Irrigation controller. Most controllers have a means of setting the frequency of irrigation, the start time, and the duration of watering. Few controllers have additional features such as rain and freeze sensors, soil moisture sensors, weather data, remote operation, etc.
Pop up sprayer
Pop up Sprayers are available in various options and sizes with us like Large Area Pop-Ups, Low-Pressure Pop-Ups, and Rain Gun. They are used for long-range and have a huge capacity. They can cover a huge area in a very short time.
Get a Quote