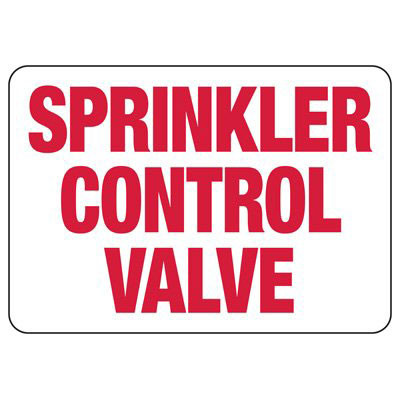 For sprinkler system flow-switch testing, zone check is a sustainable solution which can cut costs and save time when carrying out mandatory tests. Water is discharged from the downstream end of the pipe conventionally during routine test causing a drop in the pressure. This pressure difference across the flow switch generates a water flow causing the flow-switch to operate. Zone check system is the modern way to carry out this important test faster, more efficiently and inexpensively saving 100% of the water normally discharged to waste. Conventional testing methods are difficult, labor-intensive and costly, requiring two sprinkler engineers to perform a test. A zone check can do all of this remotely with a turn of a key and requires no specialist skills.
Zone Check Valves are mandatorily used in the sprinkler system. In case of fire, it senses the water flow within the piping and converts it to the electrical signal to give a warning and supplies water to piping and sprinkler. Each level or fire zone shall be provided with a zone control valve assembly consists of
Supervised isolation valve (Butterfly valve)
Pressure gauge
Water flow switch
Inspectors test valve and sectional drain valve.
There is no unnecessary discharge of water with the zone check valves. It saves approximately 1280 liters of water per annum for each flow-switch that is installed and typically requires 4 tests per annum. Pipe corrosion is also reduced as no freshwater is introduced into the system. Testing traditionally requires the fire pumps to operate and be manually switched off after each test and for this two engineers are needed. Zone check valves create a closed-loop test circuit so that the operation of fire pumps is not required. Zone check saves water, saves electricity/diesel, saves time, saves manpower and increases the systems life, all of which means a more sustainable system and a substantial reduction in the carbon footprint of maintaining a sprinkler system. Testing is simplified by zone check valves by re-circulating the water within the pipe around the flow switch, to stimulate the flow of one sprinkler head in operation, regardless of where the zone check valve is installed or located on the system.
Benefits
100% water saving
Simplicity of testing
Sustainable
Fully approved
Remote flow-switch testing
Easy to install
User-friendly
Carry out a code-compliant test with a turn of a key
Reduced system corrosion
No additional manpower required to carry out tests
No fire pumps to operate to refill system