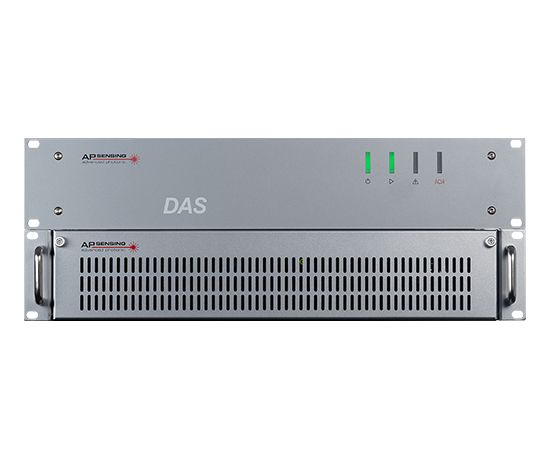 Precise detection and classification of critical events such as cable faults, thermal overload and third party events [digging, anchoring].
Our solutions with Innovative Code Correlation (DTS) and 2P Squared (DAS) technology measures a true linear and accurate temperature & acoustic profile along your power circuit that works for gap less monitoring for further analysis.
The fifth generation DAS features a world-leading measurement range for true phase-based systems without requiring additional amplification. It provides improved measurement performance with enhanced usability and reduced signal artifacts such as fading.
FEATURES & BENEFITS:
Proven AP Sensing 2P Squared Technology
Outstanding signal-to-noise ratio (SNR) accompanied by a world-leading measurement range for phase-based systems
Intelligent event detection that uses AP Sensing's proprietary deep learning algorithms
More-than-doubled MTBF
Extremely low false alarm rate (FAR)
New algorithms lead to dynamic range and noise floor improvements of over 75 %
Features 100 km measurement range with two simultaneous channels
Reduced commissioning and setup time
Intelligent self-diagnosis improves troubleshooting
Low optical output power (class 1 laser product)