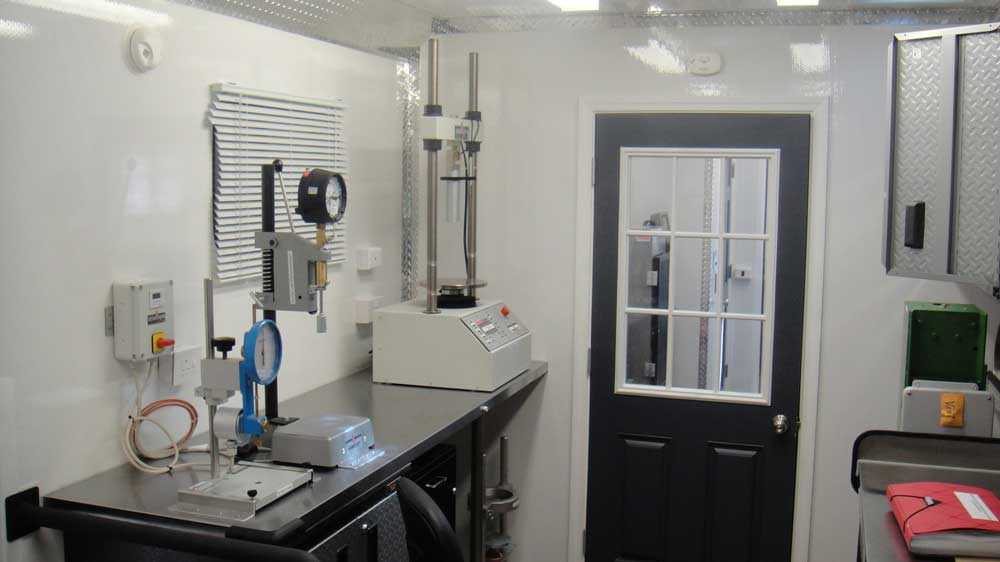 Mobile Laboratory's main objective is to create a platform for construction lab. solutions on wheels
In many cases, the Mobile Laboratory is the first equipment to arrive on the job-site and a smart, efficient, well equipped unit is the best introduction for a contractor. We supply a complete line of mobile laboratories designed to meet all possible requirements for rugged use in distant and isolated areas for any climatic conditions.
Each model is available in both standard and tropicalised versions. A wide range of accessories makes the laboratory completely independent and self-sufficient.
The range of the mobile laboratories covers are:
Our fully-fledged Mobile Concrete, Soil, Aggregate, Asphalt, Steel laboratory, etc. has been designed, built and equipped with the state of art equipment for on-site testing. In short this lab will bring sophisticated testing equipment to the site. We also provide additional quality assurance and quality control services to our Customers at their points of need.
APPLICATION
Soil
Aggregate
Concrete
Asphalt
Bitumen
Steel
Metallography
Products Covered
Environment Mobile Lab.
Medical Mobile Unit
Emergency Mobile Unit
Modular Biosafety Lab.