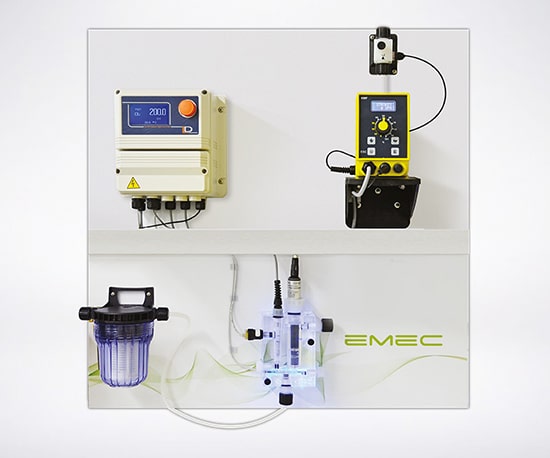 Dutco Tennant is a water treatment expert in domestic water treatment and is also a leading chemical and solution supplier here in Dubai and UAE. As part of municipality regulations, it is required to disinfect all stored water and the most common disinfection system is usually by means of a chlorine dosing system for the domestic water tanks.
Automatic Chlorine Controllers basically can control the dosing of the chlorine by using a chlorine probe that senses the free chlorine residual in the water and adjusts dosing based on the set point which is set manually by the user. The automatic domestic water chlorine dosing system comes as a whole package consisting of the following
Controller
Dosing Pumps
Probes
Cartridge Filter
Dosing Tanks
Automatic Chlorine Controllers come in a panel which will be pre-assembled and our water treatment experts shall help you with which system will best fit your requirement.
For price details and other information feel free to contact us. We are always happy to help you out with the best service.