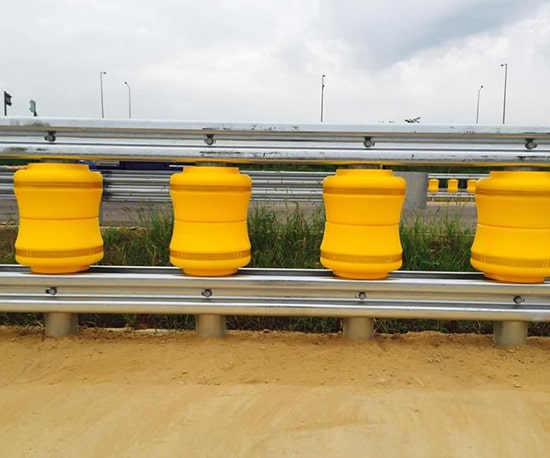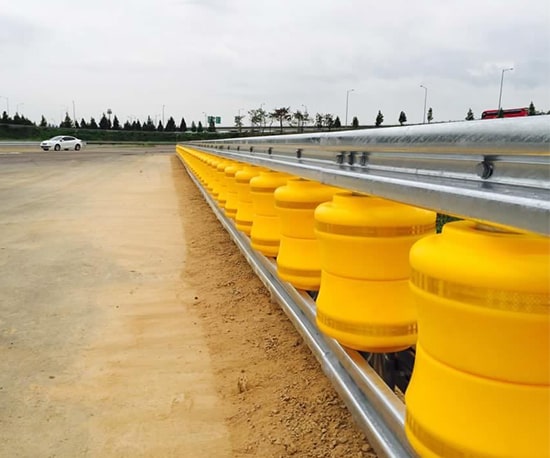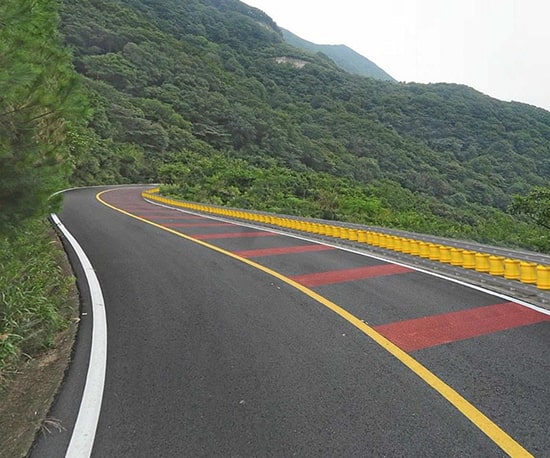 Errant vehicles are redirected by Rolling Barrier in the right direction by efficiently absorbing the impact energy with upper, lower rails and rollers. The impact of energy gets converted to rotational energy.
Product Information
Dimension: L700*W370*H1000 (Span)
Containment level: 100km/h
Key Features
Easy maintenance and installation on curved roads
Any impact can hardly damage the high-elastic synthetic resin roller
The cover is made of PE and the core is of Urethane.
Upon request, powder coating on rails is available with several colors.
With the dual guardrails and rollers, it minimizes the damage on vehicles and motorists.