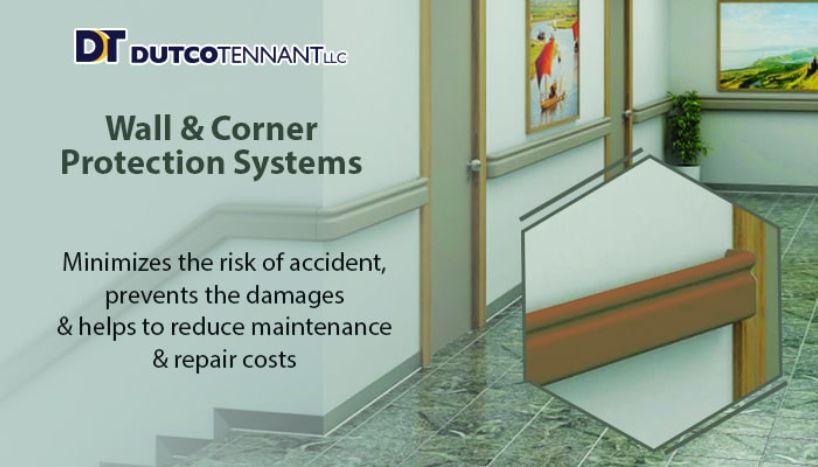 A LOOK INTO OUR UPDATED RANGE OF ARCHITECTURAL FINISHING PRODUCTS
The term architectural finishes within the construction industry and in the everyday life is related to a lot of aspects of the building that is visible to anyone who uses or views both the exterior or interior parts of a building. This term describes the wide range of surface treatments to vertical and horizontal surfaces which are fixed to the main structural elements of the building for completing or enhancing the aesthetic experience of exterior and interior parts of a building. In technical terms, architectural finishing means a standard finish which is characterized by a uniformly good appearance. This finish is most often exposed surfaces. The primary supporting structures of any building are the floors, foundations. In the holistic sense, architectural finishes are meant the variety of solidities, textures, colors, textures and materials and refers to hard and soft permanently fixed finishes like render or plaster and other surface coatings like paint and wallpaper, external and internal claddings of stone, timber, glass, aggregates, and resins, ceramics, metals, and polycarbonates. This focus on a fixed nature indicates a line of separation between decorative and architectural finishes which typically encompass loos decorative finishes like curtains and blinds, screens, and cushions and are temporarily attached fixtures that are designed to be removed for ease of occasional updates due to changes in taste and style.
Dutco Tennant LLC is one of the leading suppliers of most advanced, high quality, and groundbreaking, hardwearing Architectural finishing products like Expansion joint profiles, Roofing tiles, Finishing profiles, Stair nosing Profiles, Access Doors & Hatches, Entrance mat, and others. We offer the most reliable, and cost-effective solutions which is what we are known for.
Take a look into our offered products -
Expansion Joints
An expansion joint is a mid-structure separation used in building construction and is designed for relieving stress on building materials which are caused by building movement. It is mainly induced by seismic events, thermal expansion, and contraction caused by temperature changes, live load deflection, static load deflection. We have profound expertise and experience in offering architectural finishing products like expansion joints, expansion joint covers, and floor expansion joint covers. Our offerings can meet all types of requirements from complex systems such as passageway, foundation isolations, even staircase.
Entrance Matting System
They work as the main barrier for preventing water and dirt being walked in and progressing onto the interior floor of a building protecting the surface finish of the floor. With us, you will get several entrance marring system that is extremely effective for both applications in indoor and outdoor areas. According to the specified dimensions and equipped with several frame types for buried and exterior applications, entrance mats can be tailor-made. Our supplied Entrance Mats and Commercial Entrance Mats - Aluminium Entrance Matting System, Carpet Mats, Wavy Out Door Rubber Mat, Logo Mats, Wet Area Floor Mats.
Access Panels
With us, you will get the most competitively priced and building codes satisfied access panels for fire & life safety requirements. Our service is designed around our client's specific requirements. We have a vast and long industry experience and know-how which makes us capable of providing our customers with a comprehensive collection of Access Panels. Depending on the requirements, we provide diversified and varied solutions to our patrons.
Finishing Profiles
No matter how beautifully you have managed and decorated your interior decors and qualified wall & floor coverings, they won't give an aesthetic look to the house if your finishing details are not good enough. Architectural finishing profiles are regarded as the best helper to architects and interior decorators to solve all those problems. Dutco Tennant LLC has the best in range profiles which have been designed for clearing up all of the architectural details & give an artistic aspect at the junctions and edges of carpet, vinyl, ceramic, marble, granite and at the transitions with altitude difference.
PVC Wall Protection System
It reduces the risk of accidents, stops the damages, and helps to reduce maintenance and mending costs of properties. They are designed with long-lasting PVC covers which are attached to the aluminum retainer and apart from providing protection features adds a decorative aspect to the place.
For more details about our products, please  get in touch with us
Get a Quote