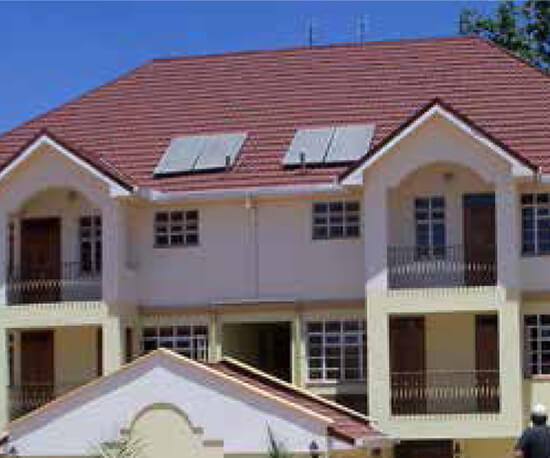 The heritage range of Decra has been inspired by an elegant and lasting heritage that has been handed down via generations. Modern-day architects have been rediscovering the traditional values of the earlier days. With the historical legacy of exceptional architects, their roofing and building styles are continuing to inspire modern-day designs. By incorporating the heritage of the past and modern-day design requirements, Decra has created a distinctive range of tiles designs for carrying us through the 21st Century.
The scalloped profile in addition to the wide choice of natural colors makes it easy to understand that why Decra® Heritage has become the world's best-selling stone-coated steel roof tile.
Benefits –
An overlapping Decra roof tile has been secured to the two tiles over either side, the above tile, the below tile along with the rafter which makes the Decra roofs exceptionally secured against extremely high winds and the intruders. Decra roof tiles have weights of just 7.0kg/m² which can save considerable amounts inside the roof structure, transport and foundations. A single ton of Decra tile is equal to ten tons of concrete or clay tiles. The roofing tiles of Decra are having a life span of around 6 to 9 times more than galvanized roof materials. In coastal regions, Decra roofs are the most suited choice having a warranty of more than 50 years. All the Decra Heritage collection of roof tiles is manually inspected for ensuring consistency in quality. The products are also tested alongside all other competitor's products for ensuring that the products can perform better than all the other alternatives. Our supplied tiles are tested against 200kph hurricane conditions at the laboratories for judging the performance against harsh weather conditions. The tiles have been tested at temperatures of around 760°C and have shown no spark, flame or smoke. This is exceptionally beneficial in high temperature or commercial and public building safety. Heritage tiles from Decra are characterized by quick installation time which can lead to further cost saving for the construction works of your home. The tiles can be installed quickly which makes the home quickly weather shield.