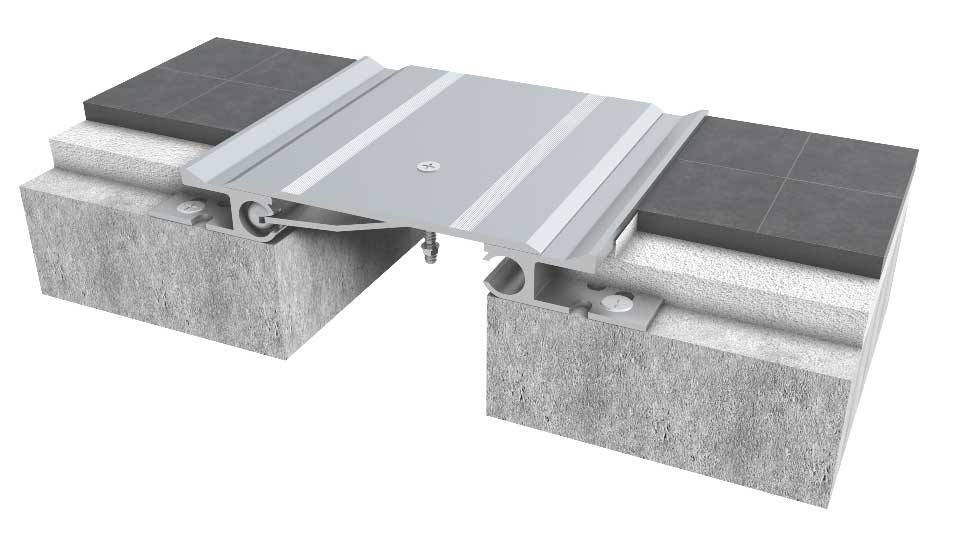 Flush Mounted Floor Profiles features static and resistance calculations and resist pressure and friction. Existing in different standard product range such as "Heavy duty profiles" for truck and/or forklift crossing areas, "watertight profiles" for the areas with water leakage risk and "seismic profiles" with high movement capability for earthquake zones, these products are highly demanded in the global market.
You have the option to choose from our varied profile seals available in different colors and sizes. All profiles have corner types and most of them have floor & wall twain. The floor expansion joint covers can be found in flash mounted options. The gasketed floor joint covers are having a minimal exposed surface having a sealable gasket that can control the infection. This makes them highly suited for applications needing hygiene like healthcare. The joints can also be used with connection with wooden floors, carpets, tiles, stone and vinyl ceramic tiles. Some of the double gasket models can also be incorporated with the adjacent floor finish in the center plate for reducing the visual appearance. Flush Mounted Floor Profiles can be installed quickly and comes with a self-centering plate. There is also the availability of an optional water stop. In the floor of the stockyard, warehouse, factories and industrial buildings, the expansion joint systems are embedded with heavy-duty traffic load. The systems are composed of aluminum. For various wall thicknesses, there are also variations of mounting brackets. In every 40 cm on the profile, anchorage should be applied.
While specifying the expansion joint covers for any building, it is important for bearing in mind that the floor covers have the most impact on the occupants of the building along with the maintenance. Adding to the aesthetic preferences, there are important factors which are needed to be considered as the ability of the expansion joint cover for handling the rolling loads or the ability for helping to maintain hygiene standards in the public areas. The covers are also needed to be blend with the existing interior elements. For accommodating the varied range of project requirements, Dutco Tennant LLC being the most trusted flush-mounted floor joints supplier in the region has brought in an extensive range of solutions.