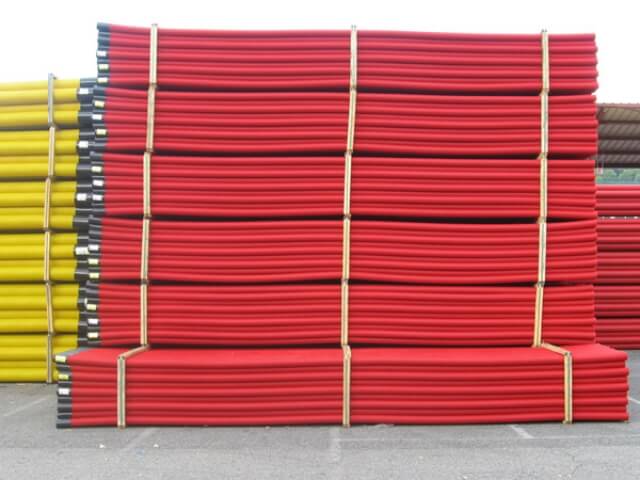 The twin-layer conduit is available from diameter 40 mm to diameter 200 mm in coils and bars.
Our HDPE Pipes are compliant with the following standards:
CEI EN 61386-1
CEI EN 61386-24
European LV Directive 2014/35/EU
Characteristics of HDPE Duct Pipes
Thanks to its flexibility the pipe can be installed in any ground and slope. The flexibility helps to avoid all kind of obstacles with no need for bends.
Elasticity helps to absorb all stresses caused by the ground settlements. It can be installed in any ground, in underground shafts, as well as in moist, wet and aggressive environments.
Its lightness makes storing, transport and installation very easy.
Cables available in different colors for easier identification. Multiple die saddles for the construction of multi-pipe systems.
It is supplied in 50 m coils (25 meters for DN 200 mm), all provided with 1 coupler.
Applications
Our Duct Pipes are used for the passage and underground protection of LV electrical cables, telephone wires and telecommunication systems.