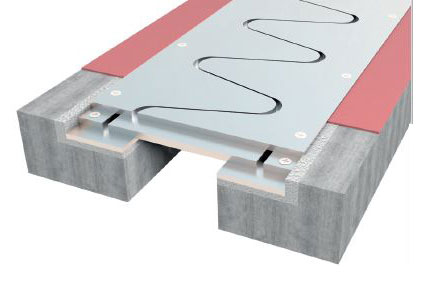 Steel Expansion Joint Profiles feature static and resistance calculations and resist to pressure and friction. Existing in different standard expansion joints product range such as "Heavy duty profiles" for truck and/or forklift crossing areas, "watertight profiles" for the areas with water leakage risk and "seismic profiles" with high movement capability for earthquake zones, these products are highly demanded in the global market.
You have the option to choose from our varied stainless steel joint profile seals available in different colors and sizes. All profiles have corner types and most of them have floor & wall twain. Stainless steel expansion joints are supplied by Dutco Tennant LLC is various types that are meant for satisfying the requirements of thermal contraction or expansion in the outdoor and indoor areas. The joints are mostly made for withstanding the frequent pedestrian and vehicle traffic and in many cases, they can also withstand heavy loads. The joints can be found in a wide range of material choices for serving the various technical needs in many situations. We have extremely resistant stainless steel expansion joints which are having vinyl resin inserts for marble, ceramic tile, granite, lamimam and kertile floors which are all complemented by corner guard profiles. Several types of expansion joints for outdoor uses can be obtained in the Middle East from us. Our supplied solutions offer completely functional and maintenance-free solutions for all the relevant movement joints in the tile coverings. The range comprises of profile types for expansion joints, movement joints along with control joints as well as transition and edge movement and the expansion joints. All these profiles are installed at the same time as the covering.
The quality of our life mostly depends on a wide number of places where we spend our time. No matter if it is at home or at work or in a public place, everyone dreams to be somewhere which is as pretty as it is functional. Dutco Tennant LLC always attends to your needs and is determined for finding out new, much more efficient solutions for new challenges. We have also brought in an exciting range of products that combines contemporary designs with practicality.