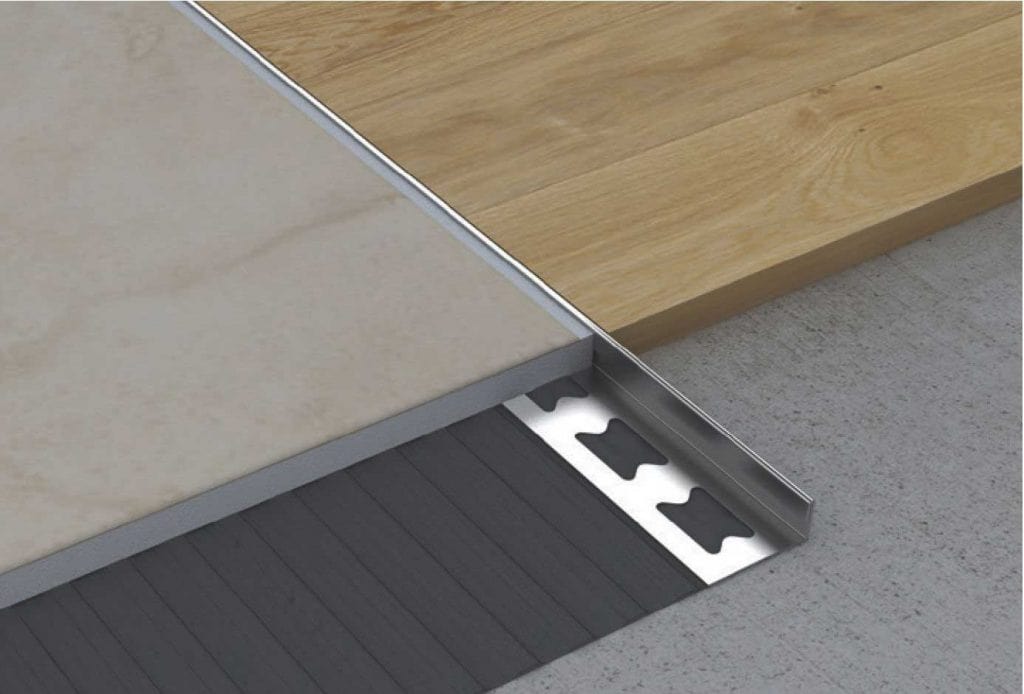 Description
Ceramic Edge Profiles / Tile trim provides high-quality finish to the tile edges and gives a stylish outlook. Used at the junctions of tile to tile or tile to non-tile covered surfaces. It protects external corners and ensures a smooth finish. Tile trims help to form a joint gap between the trim and the tile. Level difference finishing profiles are available in different heights and suitable in different materials such as aluminum, brass, and stainless steel and PVC.
By removing the exposed edges, the trim relaxes the transition where your tile ends, adding a high-end look and successfully outlining the tile installation. But trim pieces are also a critical design highlight. Layering trim tiles can lift the whole design, complement a particular feature, and create interest and individuality. These borders, trims, and highlight tiles can seamlessly blend into your design, stand out, or highlight another feature within the space by rehashing a finish or material.
It's imperative to ensure that the wall and backsplash tile is being finished at the proper spot since installing tile where the edge is obvious will leave the project looking unfinished. To provide your bathroom with a clean finish and streamlined look, a smooth, rounded bullnose edge could be an incredible way. Because it is far less likely to chip or break, bullnoses include increased durability to your tiled areas. Utilized at the top of a shower wall or kitchen backsplash, rounded tiles can give a smooth transition and a clean, polished look. Trim can also provide framing effects, curve highlights, or special finishing focuses like chair rail molding to your wall.
Tile trim ideas are not just for vertical tile installation, it shouldn't be disregarded to finish the project by successfully framing out the floor design. While the larger part of the floor can be one tile, consider bordering the room with a differentiating shape or design. For guaranteeing a smooth move from one space to the next, one should introduce threshold pieces which are available in natural stone or an assortment of metal finishes. In addition to making a modern look, edging the floors will make them much less demanding to clean and maintain. For edging purposes, a combination of materials can be used to make a rich sense of profundity in the room. Get imaginative with contrast by pairing ceramic tile edge trim and glass or introducing glass tile with stone highlights.
Aluminum Ceramic Edge Profiles
Stainless Steel Ceramic Edge Profiles
PVC Ceramic Edge Profiles
Brass Ceramic Edge Profiles