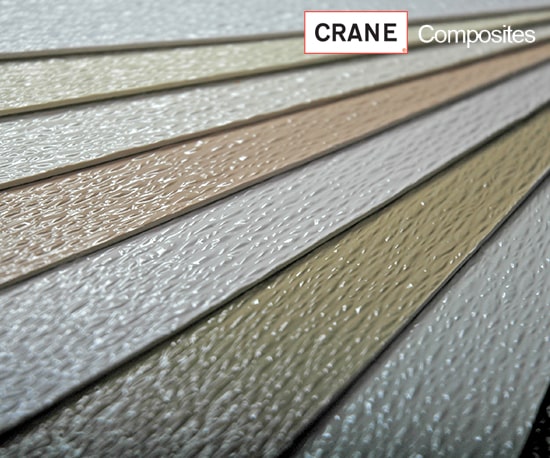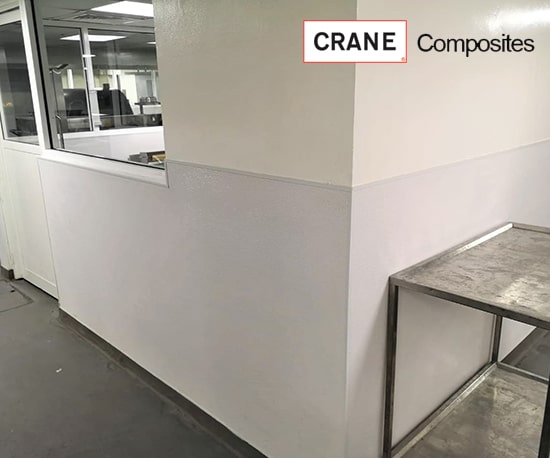 GLASBORD® - HYGIENIC AND SCRATCH/IMPACT RESISTANT WALL PANELS WITH SURFASEAL® FINISH
It's a dirty world out there. Protect your facility with Crane resilient hygienic wall cladding. Our Glasbord® hygienic panels with Surfaseal® create surfaces that deliver unsurpassed hygiene and durability for commercial environments such as kitchens, Central Kitchens, Hotels Food plants, Food Plants, Distribution Centers, Warehouses, Malls, Supermarkets, Schools and Universities, Clinic and Hospitals.
The Surfaseal®, found only on Glasbord® panels, provides a unique barrier. The film finish provides wall protection that is highly dent and scratch-resistant. Because of its unique process, the Surfaseal finish will not trap soil/dirt and is also Anti-bacterial which makes Glasbord® wall panels and ceiling tiles a unique solution that provides Hygiene without compromising Durability in high traffic areas. The Hygienic Wall cladding from Crane Composites can offer you an exceptionally clean environment. The Glasbord with Surfaseal offers unmatched durability and hygiene for the applications of cleanrooms like the biopharma, life science facilities and laboratory. It is important to create a protective envelope for the critical areas which need high-performance finishes. The Glasboard is perfect for those areas. They are made up of fiberglass reinforced plastic (FRP) and are highly resistant to moisture and are also non-porous. The surfaseal film finish is found only on Glasbord and offers a barrier that is highly resistant to scratches and impacts. Due to this uniqueness, the Surfaseal finish will not be trapped on the panel, any amount of bacteria or soil. The robust panels can hold down due to the effect of frequent maintenance cycles even with the application of chemicals that are caustic. cleaning chemicals like bleach, Spor-Klenz and Process Vesphene. The Glasbord with Surfaseal offers proven and tested performance with exceptionally affordable pricing with a limited 10-year warranty.
Benefits -
Free mold and mildew

The Glasbord FRP panels are resistant to humidity and will not get harmed by mold and mildew.

Easy to install

Installation panels are easy to install with minimum downtime over existing materials

Easy to be maintained

FRP wipes clean easily and does not needs to be painting

Resistant to Impacts

The panels are durable and can be resistant to dents and scratches against rolling carts

Can be cleaned easily

The PVC Wall cladding will not be promoting any microbial growth that supports usage in damp and wet growth environments
Get them supplied in the Middle East by Dutco Tennant LLC.
Features
Excellent Hygienic performance
Ease and speed of installation: no mechanical fixation and it can be installed over all type of walls with Crane patented Adhesive.
Chemical resistance: to support repetitive and aggressive cleanings
Moisture resistance
Pore-free surface
Mold and Mildew free
Does not support bacteria growth
Fire rated: Class C, Class A (DCD) and FM Global (DCD) useful to reduce building insurance cost
GREENGUARD "Children & Schools" and GREENGUARD "Indoor Air Quality" Certifications
Comply with The Food Safety and Inspection Service (FSIS)
Stain resistance and very easy to clean.
Stiffness: Improved Impact, Scratch resistance and puncture resistance
Durability: Long life – up to 20Y- with 10Y limited warranty from Crane Composites
Click here to learn more about Surfaseal®
Available Options
AVAILABLE SIZES IN METER
1.22 x 2.44 | 1.22 x 2.74 | 1.22 x 3.05 | 1.22 x 3.6
(other sizes available upon request)
THICKNESS
0.09" – 2.3mm (embossed) | 0.075" 1.9mm (smooth)
COLORS
White, Ivory, Beige, Stone, Silver, Grey, Black
FIRE RATINGS
Class A or Class C | CAN/ULC-102
FM Approval Available
Glasbord Panels Option
Glasbord with Surfaseal Embossed Class C Fire rated Model part number - PIF
Glasbord with Surfaseal Embossed Class A Fire rated Model part number -FX
Glasbord with Surfaseal Smooth Class C Fire rated Model part number - PSIF
Glasbord with Surfaseal Smooth Class A Fire rated Model part number - FSI
Glasbord with Surfaseal Embossed FM Fire rated Model part number - FXE
Glasbord with Surfaseal Smooth FM Fire rated Model part number - FSFM
Accessories
Color-Matched Silicone Caulk
Color-Matched Pre-Tooling Mist
Standard Polypropylene/Vinyl Moldings
Fast Grab Adhesive
Advanced Polymer Adhesive
Certifications
UL Greenguard Gold certificate
USDA / FSIS certifications – Food Safety and Inspection Services