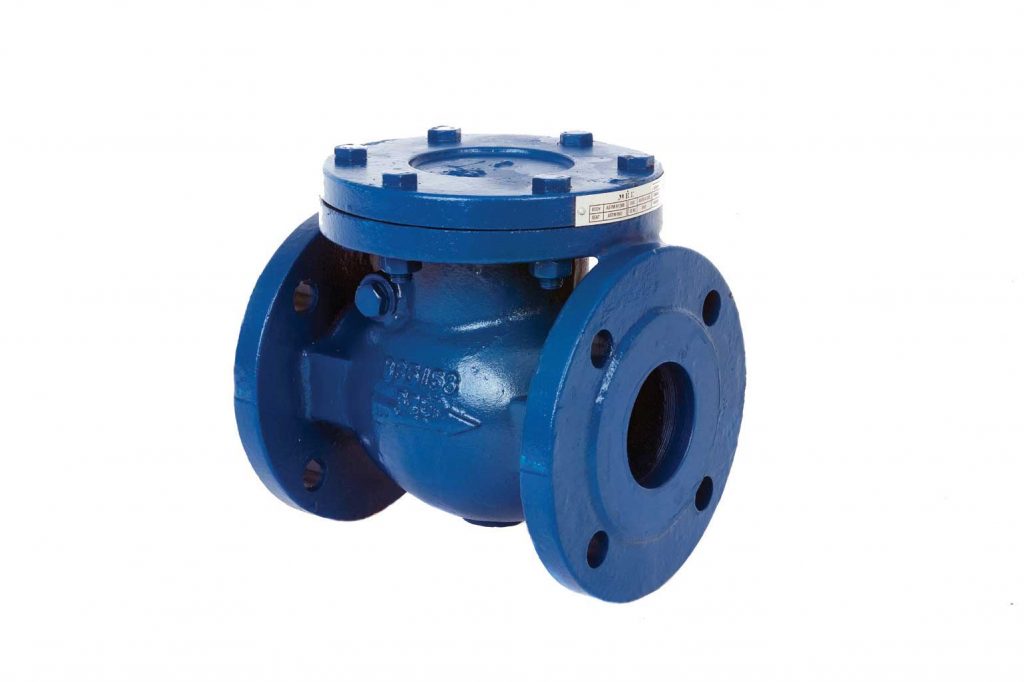 Swing Check Valve - Ductile Iron are used mostly for prevention of the reverse flow of fluid in steam and water applications. They are found with a metal-to-metal seal. Typically, they are used for cold and hot water applications, steam, HVAC, gas and other common utility services.
Like all the other types of check valves, swing check valve - ductile iron are used for prevention of the back flow in the line. The pressure of the fluid which passes via a system open up the valve with any of the reversal flow closing the valve down. The swing type check valves works by making way for the flow which forces for moving the closure element where a hinged clapper that rotates or wing around a supporting shaft. The disc gets swung away from the seat of the valve for allowing flow in the forward directions. Then returns to the valve-seat when the upstream gets stopped for preventing the backflow. The swing check design is one of the most common and best check valves for uses of general purpose. These valves produce the lowest drop in pressure in comparison with other types of check valves having the same size, the internal shapes and contours allows them to completely open at low velocities of fluid and create a very smooth flow path via the valve. The design is very easy and simple for maintaining and can be used for either vertical or horizontal layouts of pipe. Due to the design, these valves do not get closed fast due to the travelling distance from completely close to open.
Features –
The entire structure is compact and simple which makes the appearance beautiful
When the pressure of the medium gets below the cracking pressure, the flap of the valve quickly closes making the pressure of water hammer very small
The leakage of all the components in the body gets reduced by the handing mechanism of the flap of the valve
Swing check valve - ductile iron is sensitive towards small pressure changes and also offers a good sealing performance
They are having a short disc stroke that makes the impact of the valve closure very less
Minimal wear makes way for longer service life
Easy to install
Dutco Tennant LLC gets you the most advanced range of swing check valve - ductile iron in the Middle East. Call us today to get them for all your plumbing needs.
Features
Flange Mounting PN16 Only
Flange conforms to BS EN1092 PN16
BS5153 (BS EN 558-1 Series 10)
Technical Data
| | |
| --- | --- |
| Maximum Pressure | 16 Bar |
| Working Temperature | -10°C to +230°C |