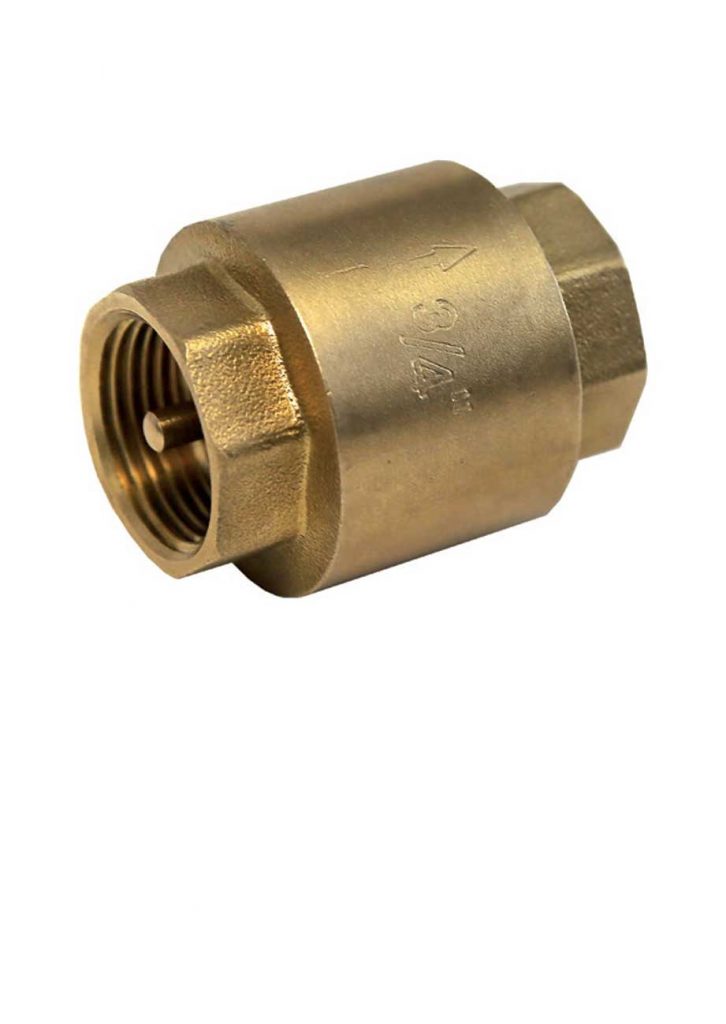 In general plumbing and industrial applications lift check valve – brass is used. They are found with a body of brass with an end connection of female threads and a positive backstop. They are having a silent operation with very low pressure for opening and a very low drop of pressure. They can be installed in a vertical or horizontal position. The design of the check valves has been made for preventing the reversing of flow inside a piping system. These valves get activated with the help of the flowing material inside the pipeline. The pressure of the fluid which passes through the system can open the valve and on the other hand flow in a reverse direction will close it down.
With the weight of the check mechanism, the closure is done by back pressure, by a combination of spring or backpressure. The most common types of check valves are swing, piston, tilting disk, stop and butterfly. Commonly the lift check valve – brass is used inside piping systems in which the globe valves are in used as a flow control valve. They are having a very similar arrangement of seating like the globe valves. These valves are suited to be installed in vertical or horizontal lines having upwards flow. These valves have been recommended to be used with air, gas, steam, vapor and water lines having a very high rate of velocity. Always through below the seat, the flow for lifting the lift check valve – brass must enter. While the flow enters, the ball or disk is raised within guides from the seat by the upward flow pressure. When the flow gets reversed or stopped, the disc or ball gets forced over the seat of the valve by both gravity and backflow. Some of the lift check valves can be installed horizontally. These valve designs are mostly employed in plastic variants. The metallic body seat lift check valves are either integrated with the body or have seat rings that are renewable. The construction of the disc is very similar to the construction of the disc of the globe valves which are having either composition or metal discs.
The lift check valve – brass are the ones that can prevent the suction line from getting empty mostly after the pump is stopped. So, it is no longer necessary to priming the pump before restarting. If you are in search of the most advanced range of lift check valve – brass in the Middle East, then Dutco Tennant LLC is the place to find them.
Features
Screwed BSP Parallel
Brass , bonnet body
Rubber Disc
Brass Spring Holder and disc holder
Technical Data
| | |
| --- | --- |
| Max Pressure | 20 Bar |
| Working Temperature | 0°C to +100°C |