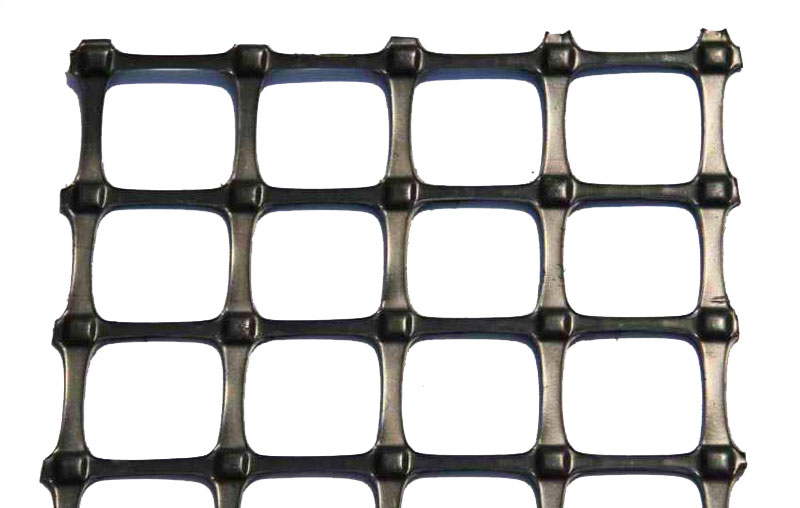 Biaxial Geogrids improve the structural integrity of roads and railways and Mechanically Stabilized Earth (MSE) Walls and Slopes by confining and distributing load forces.
Geogrids provide roads & utilities support for the construction of access roads, highways and applications on weak subgrades that previously required expensive over-excavating and replacing. Geogrids are also used for road and rail construction on stable subgrades to reduce aggregate thickness requirements and/or extend roadway performance life.
Base Reinforcement
When building permanent roads on a relatively firm foundation, Biaxial Geogrids provide enhanced performance or reduction of the road structure thickness. Geogrids change the way the base course performs under load. With their open grid structure and high tensile modulus, they interact with and confine base course materials, much like a rack confines balls in the game of pool.
Subgrade Improvement
When weak subgrade conditions are encountered Biaxial Geogrids are used to provide a temporary road surface or a stable foundation for a permanent road. Biaxial Geogrids work much like a snowshoe to distribute loads over a wider area.
Benefits
Reduced lateral spreading of the base course
Increased confinement leading to stiffer base
Reduced asphalt fatigue