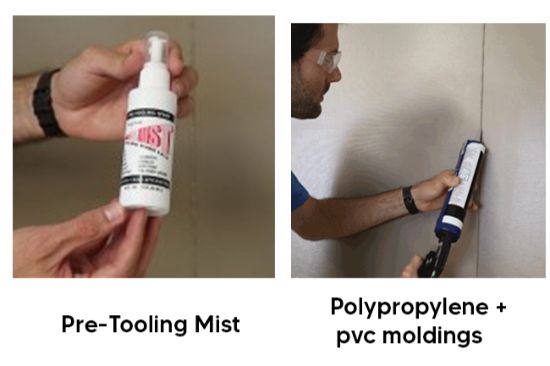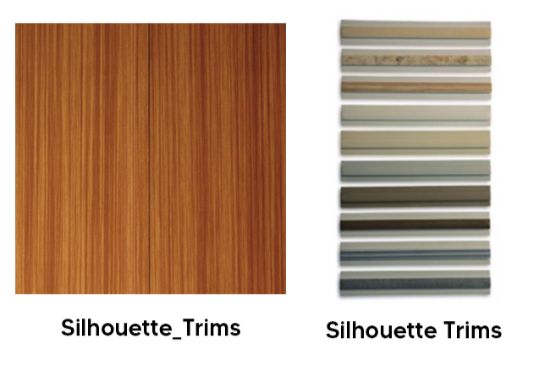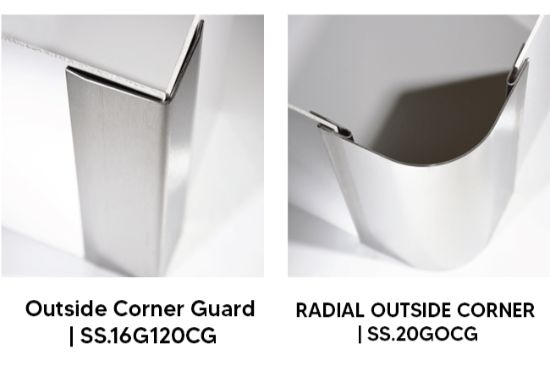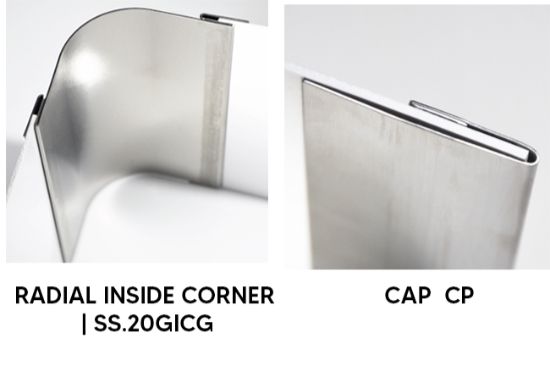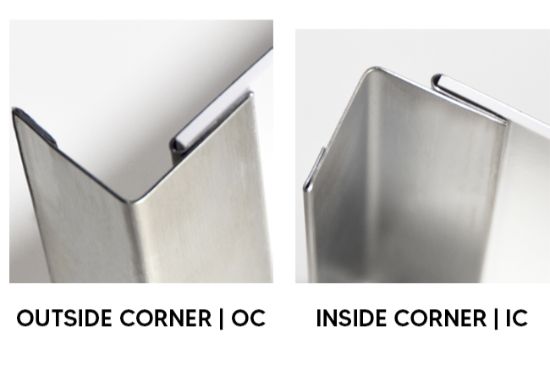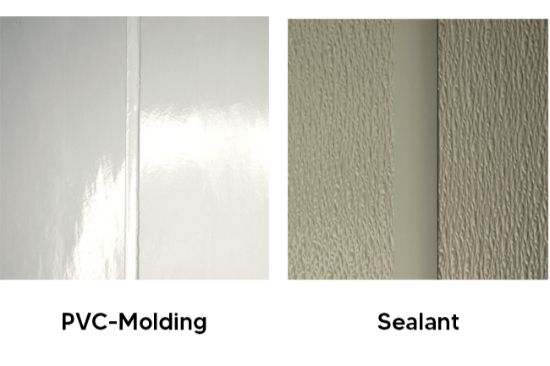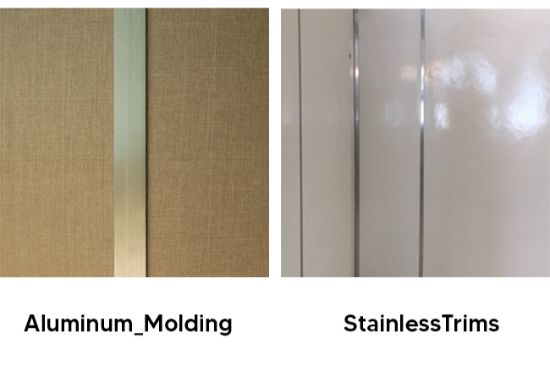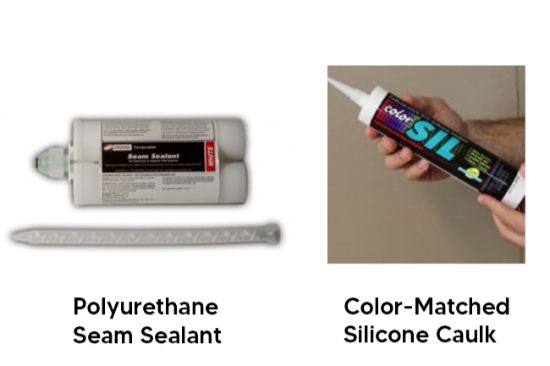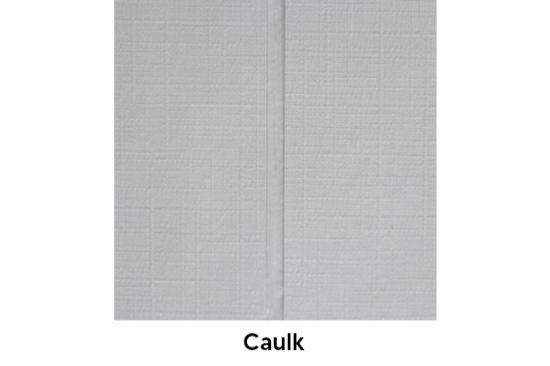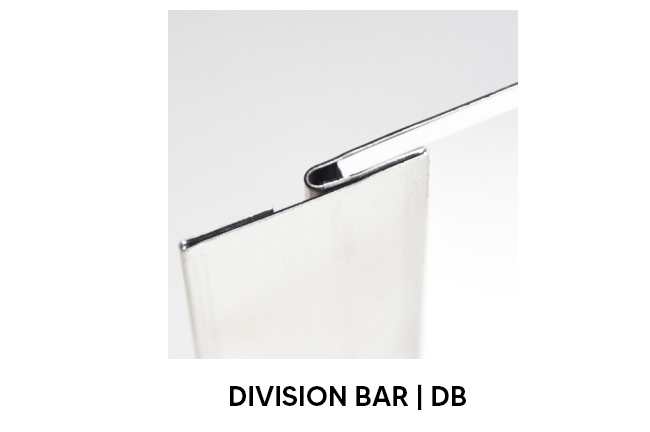 Dutco Tennant LLC offers a range of high-quality Seam Treatment of FRP Panels options aimed to fulfill complete hygienic wall panel profiles. Meeting the standard requirements of USDA/FSIS, these product units deliver unparalleled durability, strength and sanitary performance while delivering wall to ceiling transitions. Some of the available Seam Treatment of FRP Panels options to successfully install hygienic wall panels are -
Polypropylene/PVC Moldings
These are standard grade moldings preferred by contractors and ideal for use with FRP panels. Designed to deliver maximum moisture sealing effectiveness, non-staining performance, this Seam Treatment of FRP Panels option features patterned expansion control guides so as to assist with perfect FRP installations.
Color-Matched Caulk
If you are looking for professional looking hygienic wall panel installations then our color- matched caulk is the perfect option. This 100% silicone caulk is a non-corrosive accessory that cures in the presence of atmospheric moisture to develop a flexible and durable caulk solution.
Available in sanded texture to fit sandstone panels, satin texture to fit linen panels or glossy texture to fit beaded panels, users get quite an option.
Polyurethane Seam Sealant
It is a two component, equal-mix bright white urethane sealant system that helps in sealing and bonding a variety of plastics. This Seam Treatment of FRP Panels option is perfect for use in a seamless Glasbord installation that is easy to clean.
Aluminum Trims
This Seam Treatment of FRP Panels option is designed to fit DESIGNS and VARIETEX wall panel installations. Aluminum Trims are PVC wall panels friendly that helps in minimizing the seam. Its aluminum moldings offer a contrasting and upscale appearance that enhances the overall look of the wall panel installations. Available in 10' lengths.
Stainless Trims
This stainless accessories for hygienic wall systems is the perfect option to choose, when looking for clean, durable and sanitary wall to ceiling transitions. But that is not all, it also offers longevity and increased impact resistance to create an aesthetically pleasing finish.
We at Dutco Tennant LLC deliver our quality array of Seam Treatment of FRP Panels options in the Middle East and GCC regions.
Features
Non-staining and moisture sealing performance for preventing mold growth.
Anti-corrosive properties to deliver optimized performance even in harsh environments.
Offers professional or aesthetically appealing looks with a variety of finish options.
Clean, durable and sanitary wall to ceiling transitions with ease.
Improved impact resistance offering durability and longevity upon installation.
Ease to clean and maintenance option available.
A wide range of seam treatment options to choose from.