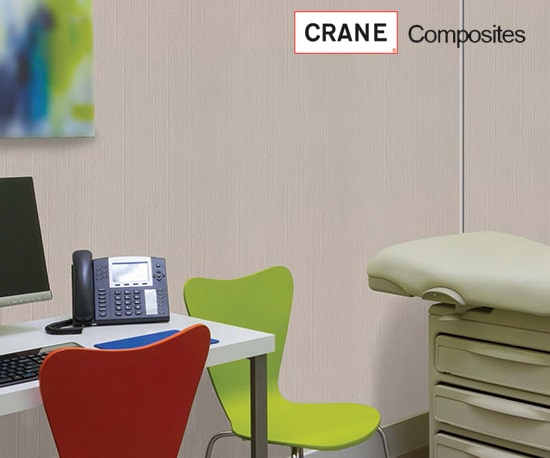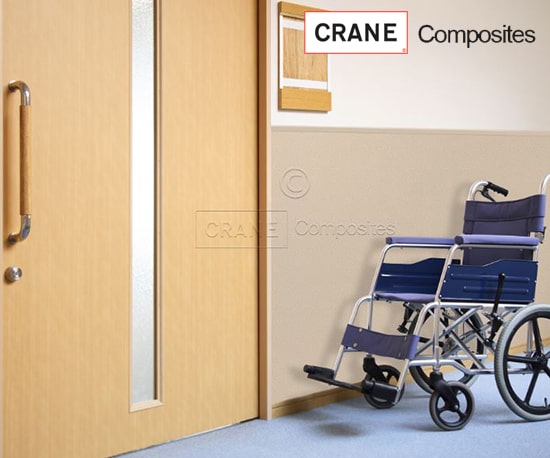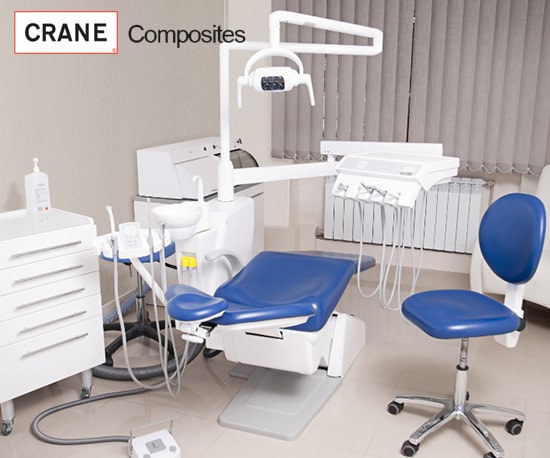 Varietex® - Hygienic and Scratch/Impact Resistant Walls Panels
Take your surfaces beyond the traditional FRP white bumpy board. Our Varietex Resilient Hygienic wall coverings offer you a wide range of stylish decorative finishes and colors, while still meeting the Hygienic requirements of even the toughest commercial environments.
Varietex® Panels are the ideal solution for Clinics and Hospitals walls finish. They find applications in corridors, Reception, Doctor Rooms, Patient Rooms and Treatment Rooms. It combines Aesthetic, Hygiene and Durability to provide minimal maintenance costs in comparison to Painted walls, PVC wall cladding or wallpapers.
Beyond the beauty, Varietex® offers all the same benefits of fiberglass reinforced plastic (FRP) wall cladding, including anti-bacterial surface, Stain, abrasion and moisture and impact resistance. Plus, it's easy to install and even easier to keep clean. Varietex® provides stability and a simple, stylish solution for your walls that's designed to last.
Varietex® FRP panels come in 2 finishes: Sandstone and Linen and are available in 4 collections with 47 standard styles. It is Class C and Class A fire rated and comes in panels of 1.22mx2.44m and 1.22mx3.05m. You can take your surfaces beyond the conventional FRP white bumpy road with the Varietex resilient wall coverings. They can offer you a wide range of stylish finishes and color options while also meeting the requirements on sanitary at the same time. They are suited for the most trusted commercial environments. You can add dimension and depth to the walls with the Antibacterial Wall cladding as they are having unique textures which include linen, sandstone, beaded finishes and tiles. Beyond the beauty, the Varietex can offer all the same benefits as conventional fiberglass reinforced plastic (FRP) wallcoverings like abrasion, stain and resistance to moisture. Also, it is easy to install and much easier to clean. The FRP Wall Panel offers simplicity and stability which is a stylish solution for the walls which are designed for lasting. FRP panels are the best choice to consider for the walls whenever you are looking for grace under pressure. From germs and moisture to daily grime and dirt, the panels are capable of standing up even in the toughest environments without compromising with the beauty and style. Crane Composites is the first and the largest global manufacturer of FRP wall panels and offers the most innovative and resilient panels in the industry. They are covered by expert technical know-how and installation from the staff. These panels are HACCP certified and suited for use in food and beverage facilities.
Applications -
Dining Rooms
Cafeterias
Restrooms
Reception Areas
School Hallways
Health Clubs
Hospitals
Features –
Mold + Mildew Free
Meets USDA/FSIS Requirements
Easy to Install
Cleanable
Durable
Features
Ease and speed of installation
Chemical resistance
Moisture resistance
Pore free surface
Mold and Mildew free
Does not support bacteria growth
Fire rated: Class C, Class A (DCD)
GREENGUARD "Children & Schools" and GREENGUARD "Indoor Air Quality" Certifications
Comply with The Food Safety and Inspection Service (FSIS)
Stain resistance and very easy to clean
Stiffness: Improved Impact, Scratch resistance and puncture resistance
Application Areas
Hospitals and Clinics
Restaurants dining areas
Hypermarkets, Supermarkets, Shopping Centre
Schools corridors, Class rooms
Hotel receptions and Lobbies
Malls
Available Options
Collections
Varietex Finishes
Class C Fire Rated, Linen and Sandstone finish
Model part number - STCS | LNMC
Class A Fire Rated, Linen and Sandstone finish -
Model part number – STA | SSTA | LBALN | LNAM | STAS
Accessories Options
Color-Matched Silicone Caulk
Color-Matched Pre-Tooling Mist
Advanced Polymer Adhesive
Certifications
Meets USDA/FSIS requirements
Some products have been tested and meet the requirements FMVSS 302.
For a list products that have been tested to this requirement, see our test reports on our website at www.cranecomposites.com/testreports. html
FRP does not support mold or mildew (per ASTM D3273 and ASTM D3274)
Meets minimum requirements of major model building codes for Class A interior wall and ceiling finishes of flame spread ≤ 25, smoke developed ≤450 (per ASTM E-84)
Meets minimum requirements of major model building codes for Class C interior wall and ceiling finishes of flame spread ≤ 200, smoke developed ≤450 (per ASTM E-84)
Meeting certification requirements for CAN/ ULC-S102
This panel has earned GREENGUARD® Indoor Air Quality Certification (Certificate #16350-410) greenguard.org.